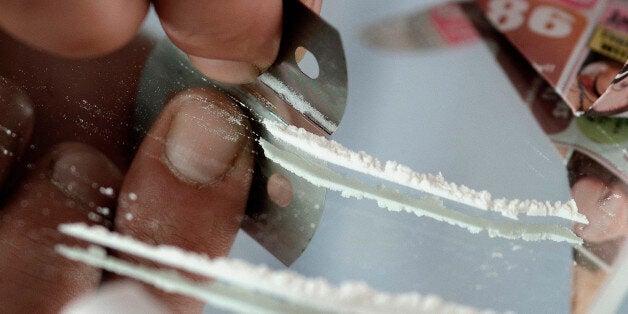 Traces of cocaine have been found in six locations at Oxford University, including the library, a student investigation has found, prompting a probe by the institution.
A spokesman for the university said: "We do not believe there is a problem of widespread cocaine use at Oxford University, and note that the accuracy of the cocaine test swabs would probably not stand up as evidence in court. The findings are of concern, however, and the relevant University authorities have requested more information about how this investigation was carried out.
"The University advises those who are abusing any substance to seek help. There is a range of support available, promoted by the University, the colleges and the student union."


The drug tests were carried out using chemical cocaine swabs, provided by crackdown-drugtesting.com, which also analysed the results.
David Rigg, the former police officer who founded the company, said: "Our swabs are designed to work at milligram levels of cocaine, so a substantial amount must have been present on the surface initially."
A drugs survey conducted in late 2012 revealed many students who take illegal drugs are convinced they won't get addicted. More than 9 in 10 students who have tried drugs said they are not addicted at all and not worried about future addicted.
Students are also ignoring long-term health implications, with 39% saying they had experienced a bad trip. Another 28% admitted to experiencing paranoia as a result of taking drugs, with 26% lacking motivation, 22% having anxiety and 14% depression.
Another survey from 2013 revealed students believed Class A drugs are "safer than alcohol" and the risks and dangers involved in taking drugs are no more than "scaremongering".
"MDMA, the whole class A mentality is wrong, if taken correctly and in the right situation it can enhance an experience," one student said. "[It] is only dangerous when people take it too far which is the same for alcohol, binge eating etc."

- UEA student
Another added: "The only way you can have a true and valid opinion on any drug is to test it yourself. Whilst I have never believed that any of the drugs I have taken are harmful, after taking them I can now say that in my opinion they aren't harmful and are rather enjoyable when taken in good measure."
Dr Kostas Agath, medical director for drugs treatment charity Addaction said it is wrong to think there is "such thing as a 'safe' substance".
"Even when we assume that a drug is pure, which it rarely is, users still run the risk of a whole list of problems - from depression to cardiac arrest."
A spokesperson for the Oxford Union added: "Any form of drug use on the premises of the Oxford Union constitutes serious misconduct and is absolutely not tolerated.
"As the buildings are open to all members and their guests, and are often hired out, there is a possibility that such instances could occur, despite the fact that there are always security staff on our premises.
"If an incident involving drug use is discovered, it is taken extremely seriously, and we co-operate closely with the police on the issue."