Pioneering surgery has enabled this kitten born with severely deformed legs to walk for the first time.
With his tiny back legs twisted into the shape of a "W", most animal shelters would probably have decided the kindest thing would have been to euthanise Stockings.
Check out his progress via these pictures and video below.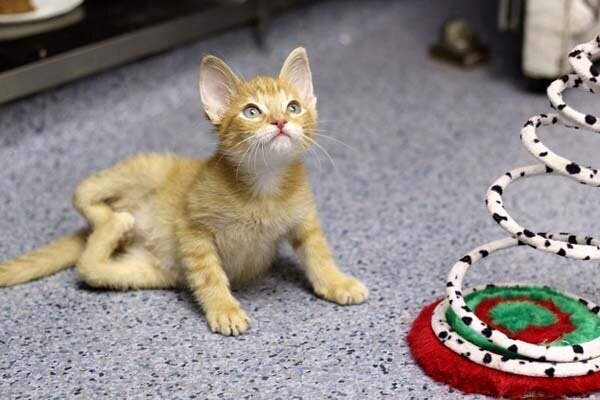 Stockings the kitten
Related