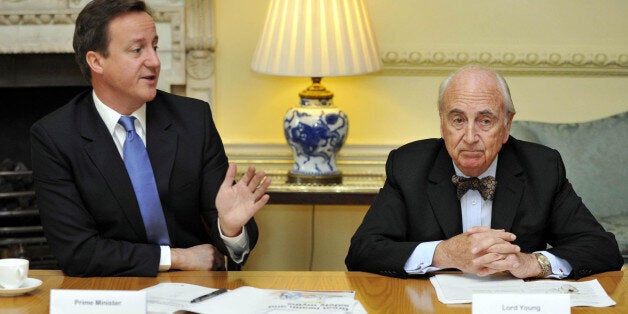 David Cameron's enterprise advisor Lord Young has expressed sympathy for calls to cut the top rate of income tax from 45p to 40p.
Pressed on whether he was "sympathetic" to calls as made by London Mayor Boris Johnson for the government to create some "clear blue water" by taking income tax down from 45p, the peer said: "I think you can assume what I think" before finally answering "Yes."
The mounting debate over the top rate of income tax for those earning over £150,000 comes after Ed Balls announced over the weekend that Labour would, if re-elected, move the income tax back up to 50p from 45p.
Lord Young, who served in Margaret Thatcher's government, lavished praise on the "very entrepreneurial" coalition government for being more entrepreneurial "than we were in the 80s".
"This isn't some ideological expedition. It is a recognition that if we are elected in 2015, we're going to be inheriting an incredibly difficult financial situation," he told the FSB audience of small business owners.
Lord Young spoke to HuffPostUK at the launch of the government's new Growth Vouchers scheme, a £30 million programme which will see 20,000 small businesses receive up to £2,000 to help them get them expert support on hiring, financial management and marketing
Popular in the Community