Marlise Munoz, 33, was 14 weeks pregnant when she suffered a suspected pulmonary embolism – a blood clot to the lungs.
Despite CPR attempts by her husband Erick, she was pronounced brain dead by doctors in November.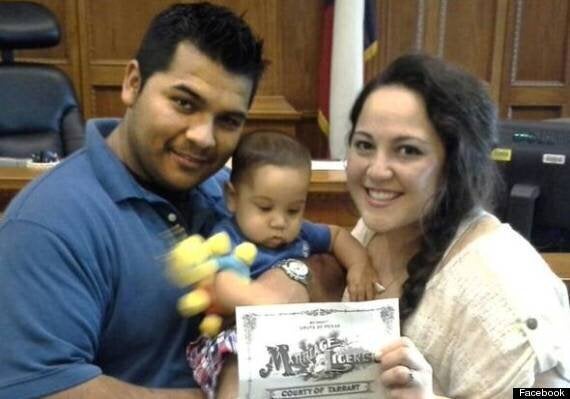 But because of Marlise's pregnancy, Texan law states she must be kept alive so as to incubate her foetus – even if it was against her family's wishes.
On Sunday lawyers for the Munoz family announced the devices that had kept her heart and lung working had been switched off.
Last week it was reported the then 22-week-old foetus was so "distinctly abnormal" even the sex could not be determined.
Marlise has been on life support at John Peter Smith Hospital in Texas.
The hospital had insisted Texas law means it can ignore a family directive when a pregnancy is involved.
But life support was withdrawn on Sunday after a judge ruled the hospital was misapplying state law in the case.
Marlise's body has now been released to her family.
The sad case added to an already heated debate in Texas on abortion with many accusing Marlise's family of wanting to "get rid" of her and the baby.
Earlier this month, Marlise's father, Ernest Machado, told Dallas News: "That poor foetus had the same lack of oxygen, the same electric shocks, the same chemicals that got her heart going again.
"All we want is to let her rest, to let her go to sleep. What they're doing serves no purpose."
Erick and Marlise both worked as paramedics and as such had spoken of what they wanted to happen if they ended up in a situation like those in which they experienced.
Erick already has a toddler - Mateo - and wants to shield him from the fallout from the case concerning his mother.
Machado said: "This isn't about pro-life or pro-choice. We want to say goodbye. We want to let them rest."
Popular in the Community