These beautiful images show the faces of refugee Afghan children living in slums on the outskirts of Islamabad, Pakistan.
Huddled in threadbare headscarves and woolly hats, some clutch baby relatives, others, caked in dirt, simply weep.
Muheisen told HuffPost UK: "Photographing those children taught me how to be stronger and adapt with difficulties.
Scroll down for more pictures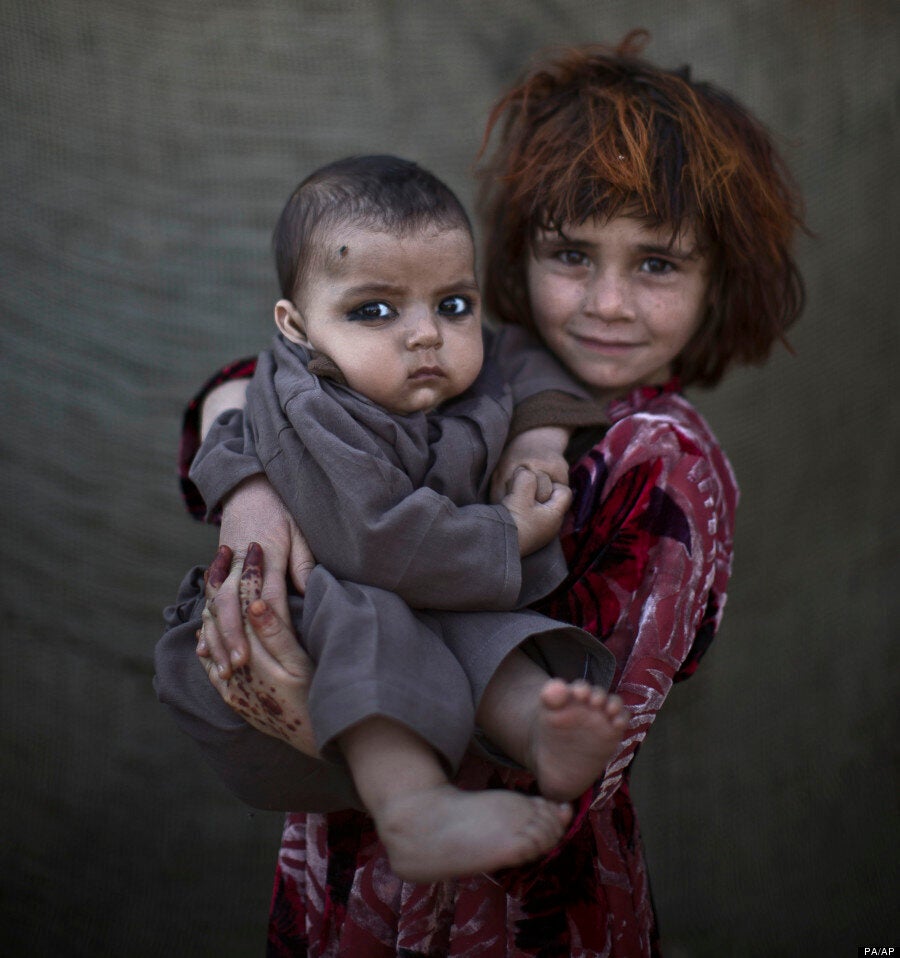 Khalzarin Zirgul, six, holds her cousin, Zaman, three months
"Seeing the hard life of those refugees and the way they get along with and adapt and move on day by day, only makes you appreciate what you have."
Muheisen, who has also covered wars in Iraq and Syria, was named TIME magazine's Best Wire Photographer of 2013.
He told the magazine: "All the children of the world share something in common, wherever they are from.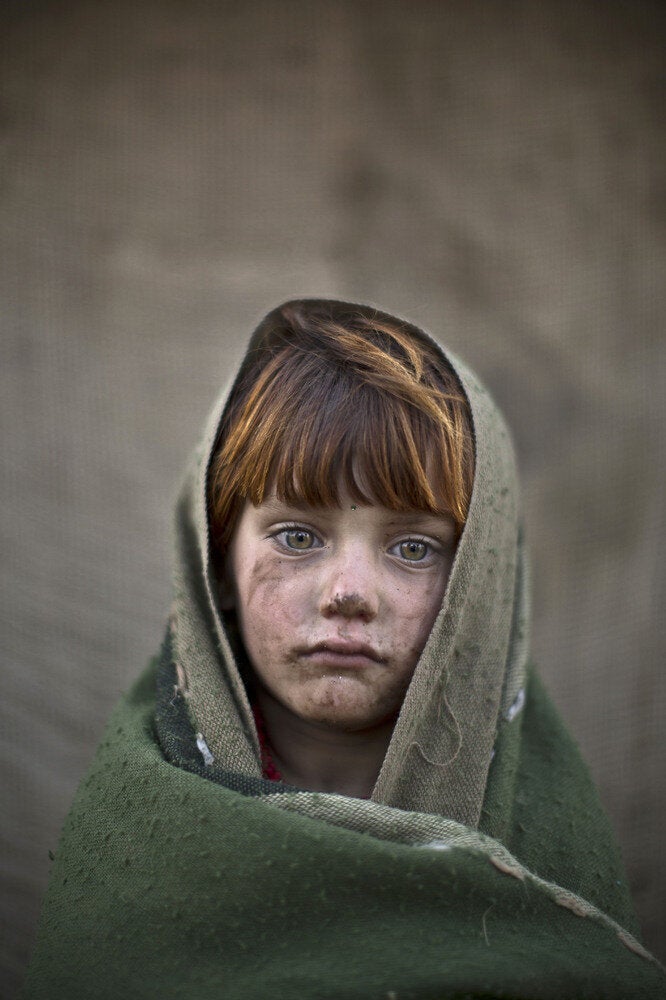 Pakistan Refugees