The head of Justin Bieber's record label has admitted the troubled star needs an intervention to stop him spiraling further out of control.
Lucian Grainge, who is the head honcho at Universal, has revealed that both he and Justin's manager, Scooter Braun, are concerned about the 19-year-old following his drink-driving arrest last week.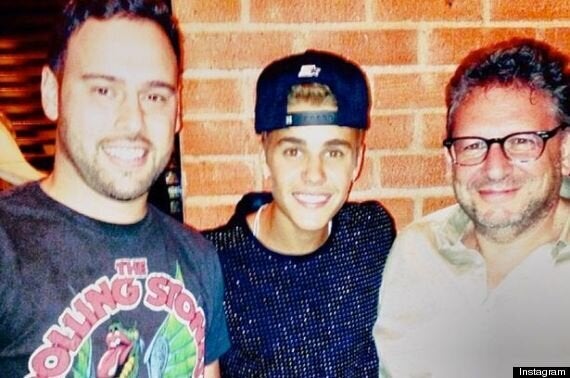 Justin poses with his manager Scooter Braun (left) and label boss Lucian Grainge (right)
Speaking at Universal Music Group's Grammys aftershow party, he said: "I'm very concerned about him. I've been concerned about him for many months. And Scooter, who I work with very closely, is supposed to be here but is with him at the moment."
He added: "This has nothing to do with the business or records or releases – this is to do with the young man. He needs help. He needs an intervention.
"We are going to give all the support as a company to take as much pressure off him so he can look forward. Hopefully, we will all get through to him.
"But what people don't understand, he's a 19-year-old.
"You cannot just pick someone up and force them to do something if they are not ready.
"All of us around him need to take all the responsibility, all the pressure off him and give him support so he can address the issues he has – and he does have issues. And I'd like it to be dealt with."
Meanwhile, Lady Gaga has asked her Little Monster fans to support Justin.
She said: "Hey monsters. I know everyone today is talking about Justin's arrest and all sorts of words and judgments are happening on the internet.
"Everyone is entitled to their own opinion, and to stand up for themselves, but I think we should be supportive of Beliebers.
"They deserve, just like any other fans, to feel strong for each other and Justin so they can continue to share the bond they have through music."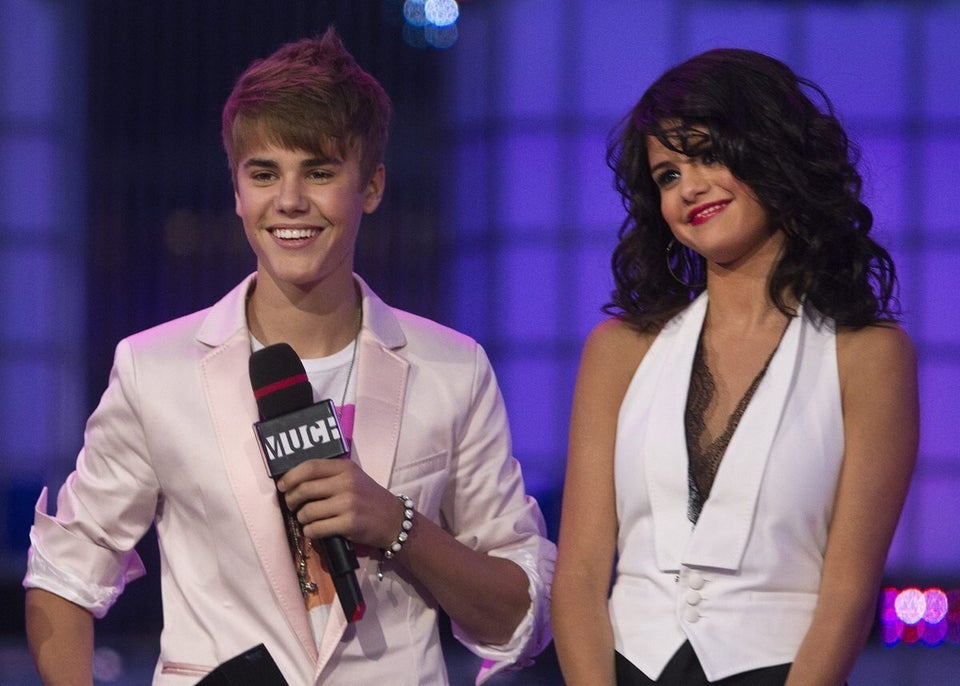 Justin Bieber Troublesome Moments
Popular in the Community