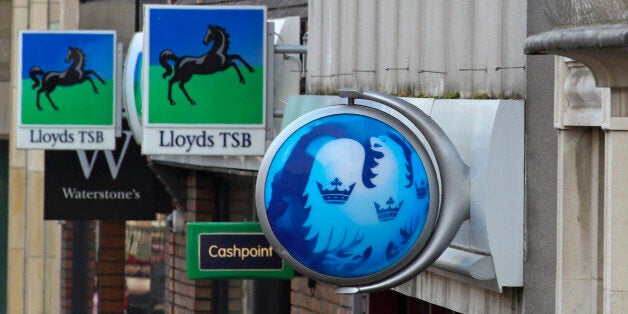 Lloyds Banking Group is set to slash over 1,000 jobs as Barclays has already imposed a travel ban on its staff as it reportedly prepares to cut hundreds of its own staff.
Lloyds said the 1,080 jobs would be lost from its retail, risk, operations and commercial bank arms, while 310 roles move to over employers.
Meanwhile, banking giant Barclays has reportedly slapped staff with a travel ban as it prepares hundreds of job losses in its investment banking arm.
According to Sky News, employees are banned from travelling for internal meetings and are only allowed to travel internationally for essential client and regulator discussions.
Lloyds' latest round of job cuts was attacked by the Unite union, who warned that workers at the taxpayer-owned bank would be "devastated".
National officer Rob MacGregor said: "While staff at Lloyds Banking Group continue to work hard to deliver half-year profits of £2.1 billion, management has confirmed it is to give 1,390 staff another kick.
"Some 1,080 employees of the bank will today learn that the company that they have worked tirelessly to turn around is rewarding them with a P45.
"Lloyds Banking Group is well on the road to recovery, with the chief executive being recently rewarded handsomely with a share bonus in the region of £2.5 million, yet staff are being made redundant.
Lloyds said the job cuts were part of the 15,000 reductions it announced in its 2011 strategic review, insisting that it will work through the changes in a "careful and sensitive way".
"The group's policy is always to use natural turnover and to redeploy people wherever possible to retain their expertise and knowledge within the group," Lloyds said.
"Where it is necessary for employees to leave the company, it will look to achieve this by offering voluntary redundancy. Compulsory redundancies will always be a last resort. In fact, since the Strategic Review in 2011, around only a third of role reductions have led to people leaving the group through redundancy."