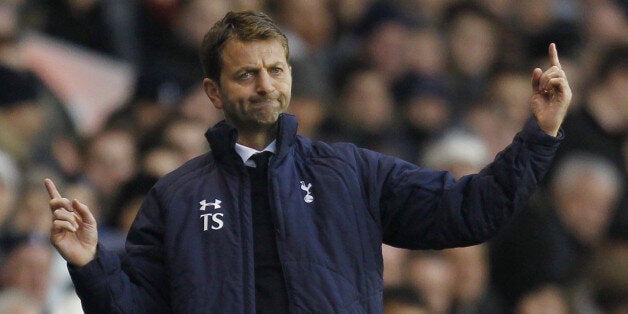 The last time Manchester City and Tottenham met in November, six goals were scored. Unfortunately for Spurs, they were all scored by the team from Manchester as City inflicted the worst defeat on the north London club since 1996.
City are fast becoming one of the most fearsome teams in European football. They boast a squad the size of a principality and seem to be able to rip teams apart like wet tissue paper.
Since that victory in November, City have put six past Arsenal – the meanest defence in the league – and taken their overall goal tally past 100. At home, they are seemingly unstoppable.
Meanwhile, Tottenham have since sacked André Villas-Boas and found some form.
Daniel Levy decided to entrust the reins to the untested Tim Sherwood and, with the exception of the FA Cup defeat at Arsenal, the results have vastly improved. Spurs have won five and drawn one in Sherwood's opening six games, and the former youth team coach has brought an attacking verve to the team that was noticeably absent under his predecessor. The new signings seem to be finally settling in and working together, with the impressive Christian Eriksen, in particular, growing in stature with every game.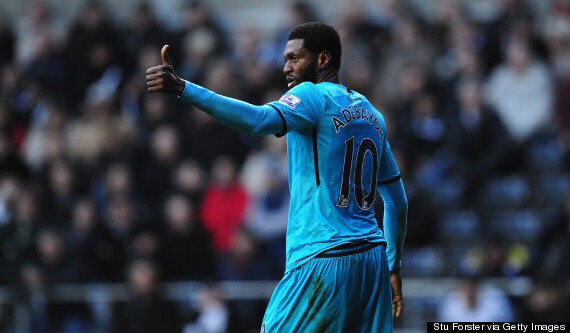 Adebayor will relish playing against his former club tonight
Sherwood has dropped Villas Boas's formation and reverted back to the more traditional 4-4-2, meaning the team are considerably more adventurous. He has restored Emmanuel Adebayor to the starting XI alongside the profligate Roberto Saldado and the Togolese has hit six goals in eight games. Talented but erratic, the former Arsenal man is one of the main reasons behind the team's marked improvement since mid-December.
Although victory at Manchester United was a feather in Sherwood's cap, there have been questions about his approach to the tactical side of the game. His firm belief in the outdated 4-4-2 formation may yet be his undoing. It has certainly proved effective against teams like Southampton, Stoke, and Crystal Palace but against Arsenal it was quasi-suicidal. The sole hiccup in Sherwood's managerial start, it featured a two-man midfield overrun by Arsenal's diminutive wizards yet after the match Sherwood refused to accept the team's formation as the reason for the defeat.
Following Spurs' win against Crystal Palace earlier this month, Sherwood was asked what he said with the scoreline goalless.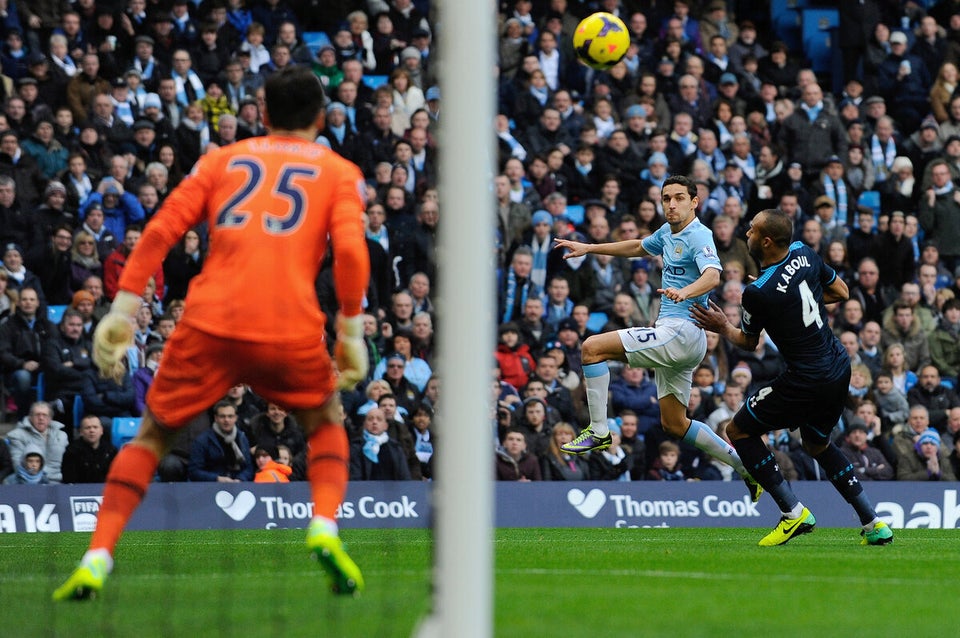 City 5-0 Spurs
"It weren't pretty," he typically applied. Sherwood sounds like Peter Reid in that seminal Sky Sports advert from 1992, which he actually features in. "It's important we get that ball back as soon as we can. Let's go and win it." The gag is he has begun his managerial career successfully.
If Tottenham are to stand a tangible chance of beating City then they must pack the midfield and stop Yaya Touré from dominating. Sherwood dropped Soldado at Swansea and opted for three midfielders as Spurs got a stranglehold of the game against renowned ball retainers. If he reverts to his favoured 4-4-2 and tries to line up like for like with the most ruthless side in the land his team may be looking at a similar score line to the one they suffered in November.
Popular in the Community