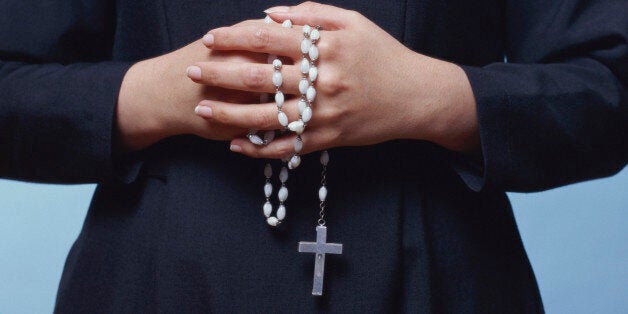 Children at residential homes run by Catholic nuns were treated like prisoners at a Nazi concentration camp, a former resident has claimed.
The largest ever public inquiry into child abuse at residential care homes in Northern Ireland has heard harrowing details of victim's experiences.
Young people at Sisters of Nazareth properties in Derry were known by their numbers rather than names and many allegedly subjected to humiliation, threats and physical abuse, counsel to the Historical Institutional Abuse Inquiry Christine Smith QC said.
One witness told the inquiry on Tuesday he was put in a chain gang polishing floors, bathed in detergent as punishment and sexually assaulted by a woman when he was aged five or six.
The Sisters of Nazareth order of nuns oversaw St Joseph's Home in Termonbacca in Londonderry and used to bathe the children in Jeyes fluid.
The witness claimed: "It was kind of like a Zyklon B gas chamber."
The alleged abuse happened in the 1950s and '60s. He was later transferred to a home in Galway in the Irish Republic owned by the Christian Brothers.
"Essentially a Gulag, a child's prison," he claimed.
He added: "The comparison was two hell holes. Which is better? It is difficult to describe when things are bad, you are on a race to the bottom. Salthill (Galway) was Auschwitz, Termonbacca was Treblinka."
The treatment of children in church-run residential homes is a key concern of the investigation being held in Banbridge, Co Down. It is chaired by retired judge Sir Anthony Hart and is considering cases between 1922, the foundation of Northern Ireland, and 1995.
The Nazareth House Children's Home and St Joseph's Home, Termonbacca, were run by the Sisters of Nazareth in Londonderry. Those allegedly abused there will give evidence later this week.
The religious order has already issued a public apology.
Public hearings are due to finish in June 2015, with the inquiry team to report to Stormont's power-sharing Executive by the start of 2016.
Related