An animal welfare group has called upon the Pope to refrain from releasing his doves of peace after two were attacked in mid-air after a service on Sunday.
The two white doves were released by children standing alongside Pope Francis from the Apostolic Palace and were seized upon by a seagull and crow in front of tens of thousands of people in St Peter's Square.
The Pope had been appealing for peace in Ukraine before the birds were set free. The doves were attacked by a crow and seagull
The ENPA points out the doves used in these ceremonies are born in captivity and cannot cope with predators in the same way as wild creatures can.
It said: "They cannot even use camouflage; their white colour (is) very eye-catching in nature," adding freeing doves in Rome is like "condemning them to certain death."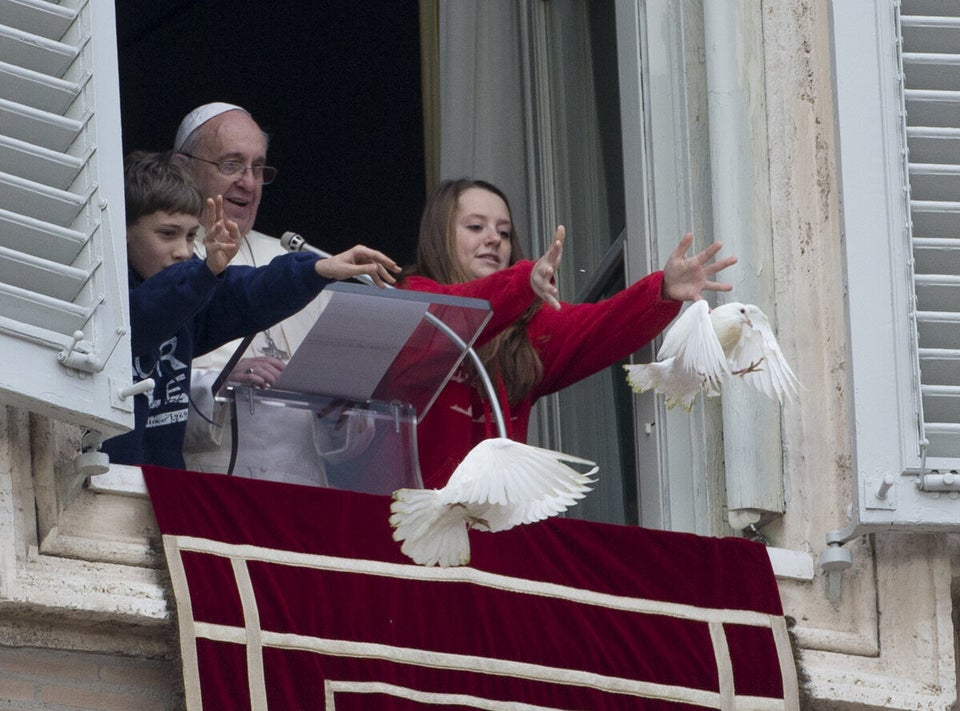 Peace Doves Attacked