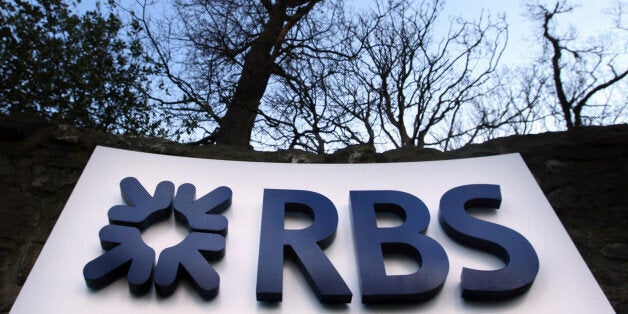 The Royal Bank of Scotland has cancelled bonuses for its top executives after a string of fines has left the taxpayer-owned bank on track for a shock annual loss of around £8 billion.
This comes as RBS has set aside a further £3 billion in extra funds to cover litigation and customer compensation claims, with £1.9 billion going to cover mostly US action overthee mis-selling of mortgage-backed financial products.
RBS has set aside a further £465 million in compensation for those who were mis-sold payment protection insurance (PPI), £500 million over allegations about the mis-selling of financial products known as interest rate swaps and £200 million in provisions for "various conduct related and legal expenses".
The bank confirmed that its executive committee would not receive bonuses for their performance in 2013, with eight senior employees affected. RBS CEO Ross McEwan has already confirmed that he would not take a bonus for 2013 or 2014.
RBS chairman Sir Philip Hampton insisted that the bank had to be able to pay staff "competitively" as he was pressed over plans for bonus payments.
"We obviously need to be sensitive to our shareholding structure and the political and media issues around that but the ability to pay competitively we think is fundamental to the prospect of getting to where we need to be."
Chief executive Ross McEwan said: "At the peak of the financial crisis, RBS was the biggest bank in the world.
"When the crisis broke the bank was involved in a number of different businesses in multiple countries that have subsequently faced heavy scrutiny by customers and regulators.
"The scale of the bad decisions during that period means that some problems are still just emerging. The good news is we are now a much stronger bank and can manage these costs while still supporting our customers."