An unusual protest took place outside the Russian Embassy on Wednesday afternoon.
Ballet dancers turned up at the building in central London to make their feelings known about Vladimir Putin's gay rights crackdown.
Ahead of the start of the Winter Olympics in Sochi, the Amnesty International activists demanded Putin ended his "assault on freedom of expression and gay rights in Russia".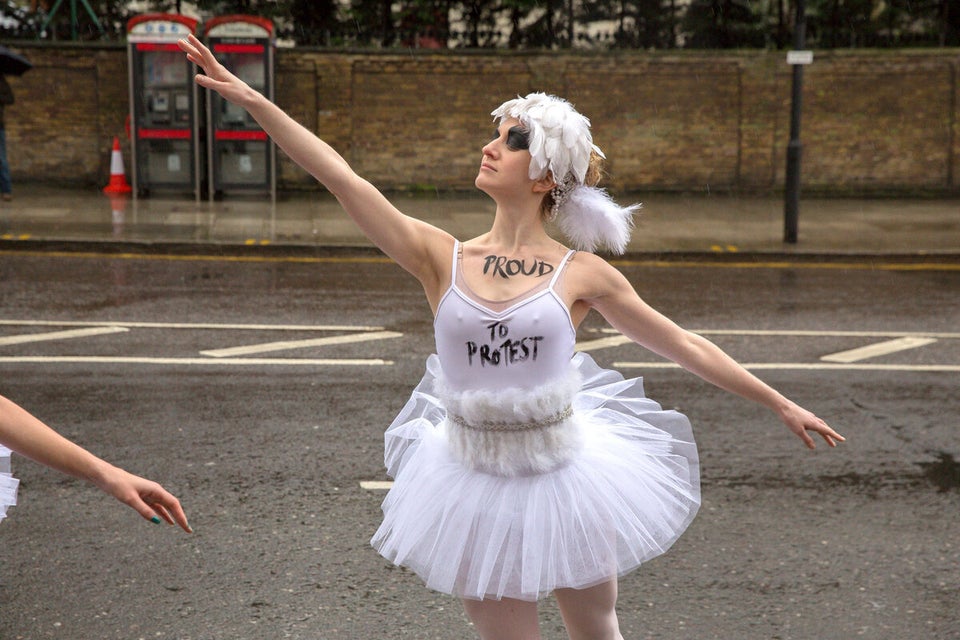 Gay Rights Demo
They did so while performing one of Russia's best-loved ballets, Swan Lake.
Putin's gay "propaganda" laws are blamed for a rise in homophobic attacks in Russia, and on Monday the mayor of Sochi declared that no gay people lived in his city.