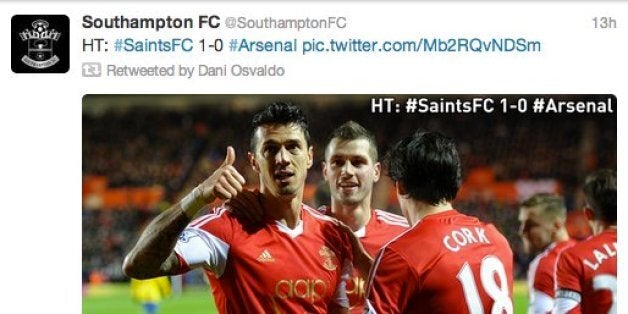 Modern football's plight, it would appear, extends to apologies for chinning a teammate. Only the manner in which Dani Osvaldo, Southampton's suspended striker, paid tribute to Jose Fonte, the man he head-butted, on Tuesday night was a treat.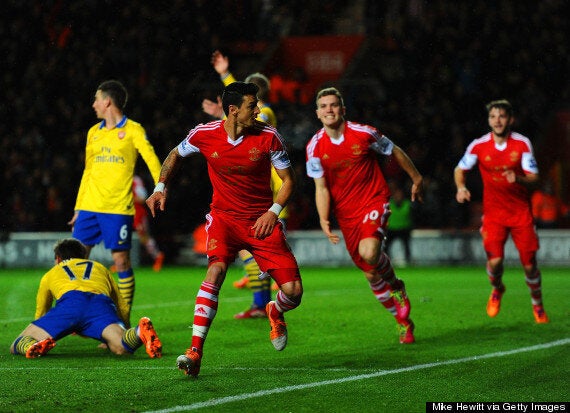 Fonte scored Southampton's opener in their 2-2 draw with Arsenal
Fonte scored Southampton's opener and featured in four separate snapshots tweeted by their account on Tuesday night, with one even featuring the #JoseFonteBaby hashtag.
Maybe Osvaldo has a peculiar sense of humour and is chiding his employers for, well, celebrating a player's goal. Maybe it is sincere. For his own sake, it best be the latter.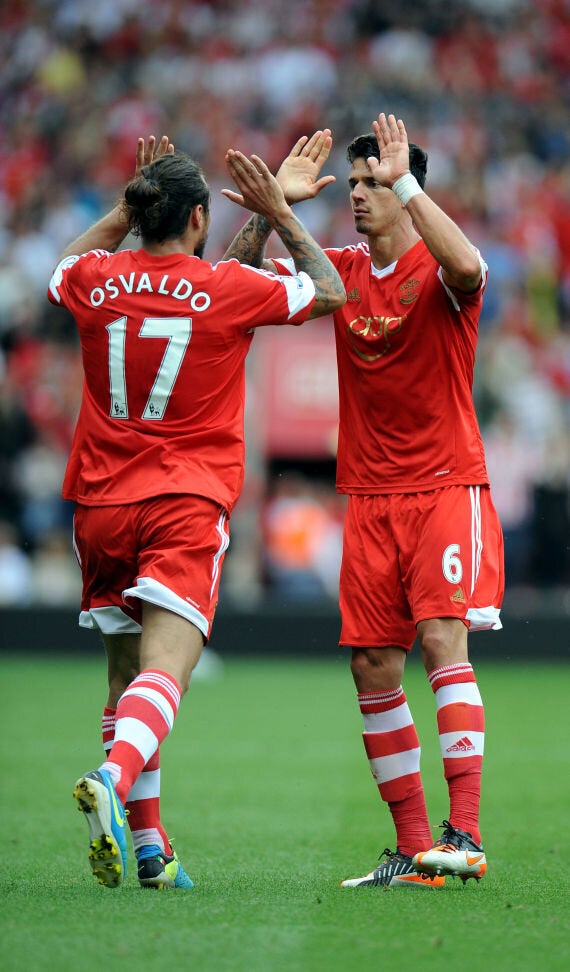 Osvaldo head-butted Fonte in training last week
Southampton could look to fine Osvaldo up to six weeks' wages - £250,000 - should he fail to secure a move away from the south coast before Friday's transfer deadline.
The club can choose to fine him up to two-weeks' wages, but could extend it to six if they deem the incident with Fonte as an extreme case. Southampton would have to seek permission from the PFA, however.