Toto Wolff has become the latest F1 figure to question the wisdom of awarding double points for the final grand prix of the season.
The Mercedes motorsport boss has revealed the furious public backlash to the system which looks likely to prompt further talks on the subject.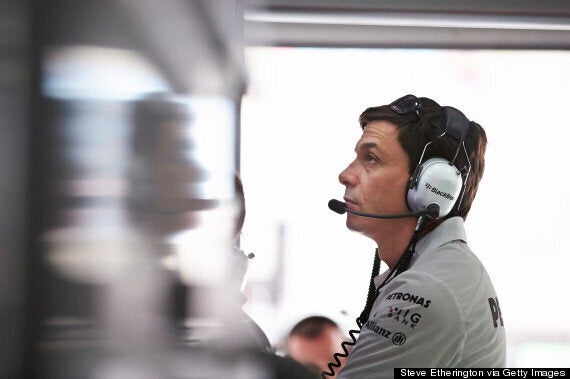 Toto Wolff says F1 may revisit the double points scheme before the end of the 2014 season
The dominance of Sebastian Vettel and Red Bull over the last four years resulted in F1 supremo Bernie Ecclestone ushering in the highly controversial new rule which is designed to not only keep the title race alive going into the closing race of a campaign, but also to keep fans' interest high as audiences have appreciably declined.
Those same fans, however, have responded angrily to the plan, which was agreed by the World Motor Sport Council in early December, and ratified by F1's Strategy Group last week.
Wolff, though, feels the fury of the fans cannot be ignored.
"Obviously the s***storm we got afterwards was something not expected," he said.
"We discussed it because over the last few years we have seen the dominance of a driver and the team, and the audiences were not as expected.
"So we discussed how to prolong the interest until the end of the season.
"Was it the right move or not?. Ninety-nine per cent of our fans - and this is what counts - told us it was the wrong move, so perhaps it is something to revisit."
That may yet happen before the start of the season as Wolff added: "We've seen anything is possible. There are ongoing discussions."
Vettel, the Lotus team and former Ferrari driver, Eddie Irvine, have all criticised the rule in no uncertain terms.
Asked why it has not already been dropped, Wolff said: "There are some arguments to keep it.
"If, for whatever reason, we have the same kind of power situation with one of the teams you need to add a little spice towards the end of the season.
"Obviously, there is a lot to criticise, but things need to be done.
"When you see TV audiences and crowds dropping you need to try out things.
"This maybe wasn't the right thing, but we need to find out."
From a driver's perspective, Mercedes' Nico Rosberg claimed the scheme to be "no good", but admitted it may appear a better idea come the end of the season.
"If we get to the last race, and because of this new points system it remains exciting, then I'm sure all the fans at the track and at home watching on TV are going to be excited about it," said Rosberg.
"We're all now saying it sucks and it's too artificial, but maybe by the last race it is exciting."