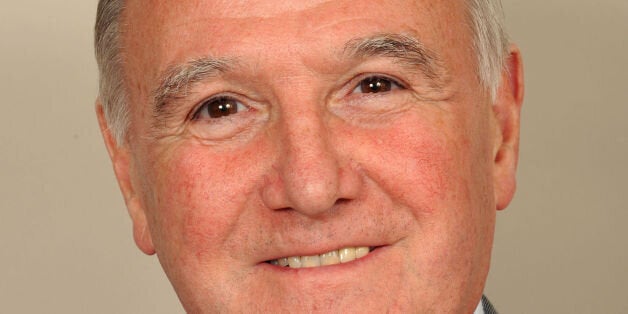 Lib Dem MPs have been criticised for failing to chose a woman as their new deputy leader, following the furore over the party's handling of internal sexual assault claims.
On Tuesday evening the 57 Lib Dem MPs chose veteran parliamentarian Sir Malcolm Bruce to replace Simon Hughes, rather than Solihull MP Lorely Burt.
The result came as something of a surprise to many, given Burt's frontrunner status and Bruce's announcement that he will stand down from the Commons in 2015.
Burt, a parliamentary aide to Lib Dem chief secretary to the Treasury Danny Alexander is said to have suffered from being seen as the establishment candidate.
Bruce, the MP for Gordon and chairman of the international development committee, is also said to have benefited from the support of his Scottish colleagues. Of the 57 Lib Dem MPs, 11 hold Scottish seats.
The failure of the Lib Dems to select a woman as its deputy leader has been criticised, given that only seven of its MPs are female and none are in the cabinet.
The decision also leaves the party open to criticism given recent sexual assault claims made against its former chief executive Lord Rennard - charges the party's election guru denies.
Nick Clegg has also been forced to defend his actions in relation to accusations of "unwelcome sexual behaviour" by Portsmouth South MP Mike Hancock towards a constituent with mental health issues.
Naomi Smith, the chair of the internal Lib Dem Social Liberal Forum pressure group, told The Huffington Post UK: "The Liberal Democrat party in the House of Commons has more MPs who are Knights than MPs who are women. And now one of the Knights has been chosen by them to be their deputy leader."
Smith, a former Lib Dem HQ official, added: "At a time when the Party's treatment of women is under close scrutiny, it is surprising that they wouldn't choose to fill a senior leadership position with a woman."
The criticism was echoed by Labour equalities spokeswoman Gloria De Piero, who said: "When it comes to women's representation, the Lib Dems really need to move up a gear. With just seven out of 57 MPs, they score even worse than the Tories."
Following his election, Bruce said: "I am looking forward to working with Nick Clegg's team using my experience in and out of Parliament to project a strong and coherent Liberal Democrat message.
"We came into government to rescue the country from economic disaster. Thanks to the Liberal Democrats we are on the road to recovery, income tax has been cut for millions, pensions have had their biggest ever increase and we have moderated the excesses sought by some Conservatives."
Popular in the Community