Eric Boullier has been appointed to the newly-created role of racing director at McLaren.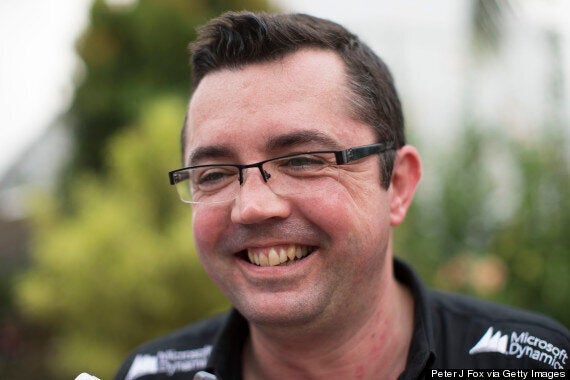 Eric Boullier has been brought in by McLaren CEO Ron Dennis
The Frenchman's appointment is part of a new management structure at the Woking-based team, constructed in the wake of Ron Dennis' recent internal coup in which he ousted Martin Whitmarsh as McLaren Group's chief executive officer.
Boullier said: "First of all, I regard this as an honour, a privilege and a wonderful opportunity.
"The McLaren Racing workforce and the facilities at the McLaren Technology Centre are world class and I'm hugely excited about the prospect of joining such an outstanding team.
"I'm utterly determined to match their famous passion and commitment to win."
No mention has since been made of Whitmarsh in any capacity, but it is clear his days as team principal - as well as the role itself at McLaren - are at an end.
Boullier, who is to start work with the team on Monday, will report to the CEO of McLaren Racing - another new position yet to be filled - who in turn will report to Dennis.
Jonathan Neale, currently chief operating officer, will take on the role of McLaren Racing CEO on a short-term basis.
Explaining the new format, Dennis said: "Eric's appointment is an integral part of a senior management restructure within McLaren Racing.
"I've already personally conveyed to the entire workforce of the McLaren Group, which includes McLaren Racing, the values, principles and mindset I intend us all to adopt, going forward.
"My intention is that from now on everyone at McLaren Racing will understand their responsibilities and accountabilities, focusing on their specific areas of expertise, in keeping with those values, principles and mindset.
"In due course we'll announce the identity of McLaren Racing's new chief executive officer, who'll report to me, and to whom Eric will report.
"I'm firmly of the belief that, once McLaren Racing's restructured senior management team has been assembled, together we'll begin the march back to full competitiveness, quickly and professionally, harnessing the fantastic depth of talent that exists within our organisation."
Popular in the Community