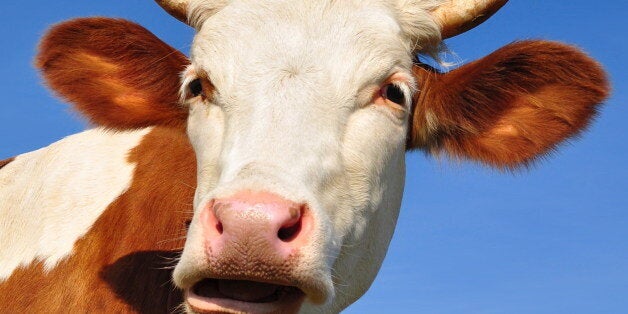 A man accused of attempting to bugger a sheep after he could not get a cow to fellate him told police he was "just relaxing", a court has heard.
A young couple's romantic picnic next to Tottenham's training ground in Enfield, north London, was interrupted when they spotted the IT worker roaming the fields near the animals.
Lovell gestured towards the animals to encourage them to fellate him, Wood Green Crown Court heard on Wednesday.
When he could not get a cow to oblige he attempted to have sex with a sheep from behind, it is claimed.
He decided to lie on the ground naked after the bemused animals wandered away, the court heard.
Fearing for his mental well being, Lawrence Stephen and his girlfriend Natasha Brennan called the police.
The officers who attended the scene denied the assertion of defence counsel Clare Dowse that they could have been "mistaken" in what they saw, the court heard.
They explained that Lovell refused to answer questions at Edmondton police station and was a "wall of silence" following his arrest.
Sniggering could be heard from the jury panel while details of Lovell's alleged offences were described.
"If you do find the case particularly funny, if you can try to get over your laughter over lunch that would be great," said Judge James Patrick.
Lovell of Magpie Close, Enfield, denies outraging public decency by trying to commit sexual acts with animals in a public place.
Related