Women find themselves demonised by society for committing a crime, to a far greater extent than men, according to Vicky Pryce, the ex-wife of former minister Chris Huhne.
Speaking at a Policy Exchange event to promote her book, Prisonomics, the government economist, herself jailed for perverting the course of justice, said she believed that trends showed women were more likely to be treated harshly by the courts, media and their local community for committing a crime, when often the offence was less serious that those committed by men.
"There is a sense that, we are the fairer sex, if we have done something bad, then we must be a really, really bad woman," she said.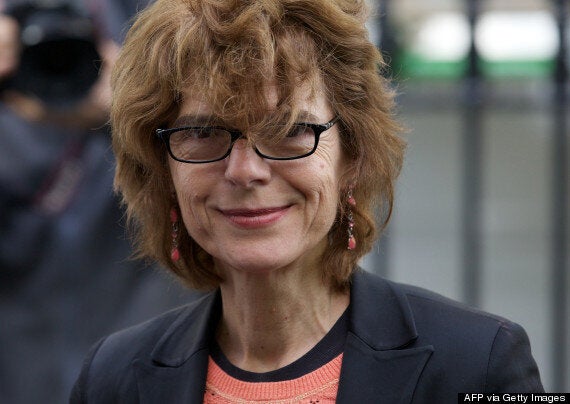 Vicky Pryce, ex-wife of former Biritish energy minister Chris Huhne
"If a man is caught drug dealing, it is barely a news story. But if a woman is caught drug dealing, it is unusual, it is in the papers," she continued, saying that made it harder for the women to rehabilitate after prison.
She was sentenced to eight months in prison, spending four days at HM Prison Holloway and then moved to HM Prison East Sutton Park, an open prison in Kent. She was released after serving two months.
"I was lucky, because I had a home and family to return to," she told the Westminster audience, who were briefed beforehand that Pryce would not be answering questions about her personal life ex-husband, a former Lib Dem minister.
Men, she continued, were more "mobile" and could start a new life for themselves more easily after prison, and were more likely to be accepted back into their communities after a conviction, whereas women had to return to their families. "It is far more difficult for them to get jobs and get on with their lives."
Though she conceded that women were less likely than men to go to prison for a first time offence, she said the women she met in prison, "feel like they were told there was something really wrong with them" compared with the language used to describe men.
She said that statistics about women being less likely to be imprisoned for a first time offence could be explained because women tend to commit less serious offences.
Pryce said she thought times were changing and there was a dawning realisation that "separating women [prisoners] from their children should not happen," suggesting the Italian system, which allows women with children to serve time under house arrest.
Related