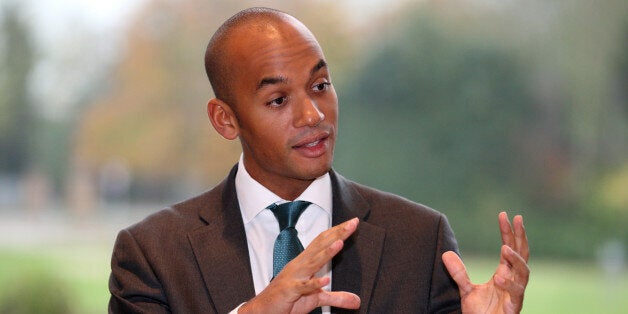 Chuka Umunna has said wealthy Britons should not expect to be "immune" from shouldering their fair share of the burden in dealing with the country's deficit.
On Thursday, the shadow business secretary defended Labour's pledge to increase the top rate of tax, levied on earnings over £150,000, from 45p to 50p.
He insisted the policy was not simply an "ideological expedition" that would fail to actually ensure the Treasury raised more money and would like to see taxes at their "lowest level".
The announcement, made over the weekend by Ed Balls, attracted sharp criticism from some business leaders as well as the Conservative Party. David Cameron has accused Labour of pursuing the "politics of envy" and was now "anti-business".
But Umunna told a meeting of journalists in Westminster that losing the votes of the top 1% of earners in the country did not overly concern him. "What matters that we get the support of the British people," he said.
"I think it would be completely disingenuous of me to say that everybody in the business community welcomed our announcement on the increase in the top rate of tax," he said.
"But what I have said is, look, amongst the people who have been critical of that announcement are also amongst the people who have been most vociferous in their demand that we deal with reducing the deficit and that we cut our debts."
Pointing to the fact public sector workers have been forced to accept a 1% cap on any pay increase, Umunna said the wealthy could not demand Labour commit to reducing the budget deficit but expect all the pain to fall on the less well off.
"I don't think you can demand we make all these difficult decisions and then say you should be immune from them," he said.
Umunna said the move was "not some ideological expedition" and the reason Labour intended to increase the top rate was are because "it's one of the tough decisions you'd need to make to raise revenue to help reduce the deficit".
"The principle that we are wedded to, is when you pay for things those with the broadest shoulders should bare the heaviest burden.
"Ultimately of course, one would like to see taxes at their lowest level, but that's in a context of us needed to pay for infrastructure for skills capitalising the investment banks etc." He added: "Somebody has to pay."
Asked whether there were private companies that Labour would like to bring back into public ownership should the party win the next election, Umunna said "nothing immediately springs to mind".
Umunna also insisted talk about a Liberal Democrat-Labour coalition after 2015 was premature. "I want to have a Labour majority," he said. "I couldn't think of anything worse than having to negotiate with another party,"