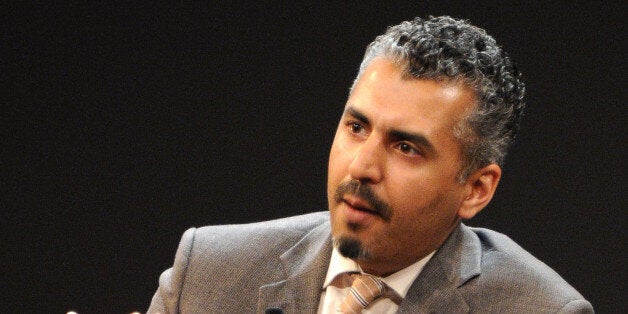 Nick Clegg has said Maajid Nawaz will not be dropped as a Lib Dem parliamentary candidate, amid a row over whether he was wrong to tweet a link to a cartoon depicting the prophet Muhammad.
Nawaz says he has received death threats since posting the image earlier this month, while a petition calling for him to be ditched as Lib Dem candidate for Hampstead and Kilburn in next year's general election has gathered more than 20,000 signatures, and a rival petition in his defence has more than 7,000.
Clegg told LBC 97.3 radio that he would not personally have tweeted the controversial cartoon - which shows a stick figure of Jesus saying "Hi" to a stick figure called Mo, who replies "How you doin'?" - and said it was important to show "respect" to people of all faiths and none when discussing religious matters.
But the Lib Dem leader said: "He is not going to be dropped as a Liberal Democrat candidate. He has the right - as any Muslim, non-Muslim or anyone of any faith or none in this country has - to say things even if that causes offence to other people.
"It so happens that what he did does cause real offence to many, many Muslims in this country. All I would say is that we have to make sure that that debate, sensitive though it is, is conducted in a respectful way in moderate terms.
"I would not have tweeted that thing, clearly. I will defend anyone's right to deploy the freedom of expression in this country. I'm not going to start censoring people in a free society."