A cat who earned fame by setting records for having the world's longest fur has sadly died.
The noble, glorious, profoundly hairy Colonel Meow passed away on Thursday, his owners Anne Marie Avey and Eric Rosario announced on Facebook.
The three-year-old Himalayan-Persian cross-breed had hair that reached 9in in length (22.87cm).
Avey said: "We already knew that he was the best cat in the world, but to be recognised in the Guinness World Records book takes it to the next level."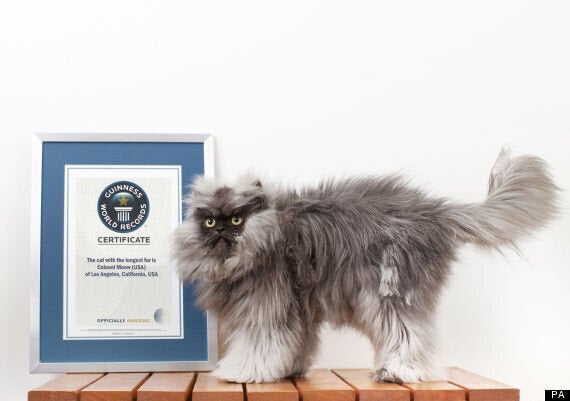 She added: "Literally everything in the house has hair on it, including us. I feel like I'm always vacuuming."
The famously frowning feline apparently had a taste for Scotch whiskey and a loathing of birds.
Farewell, you glorious bastard.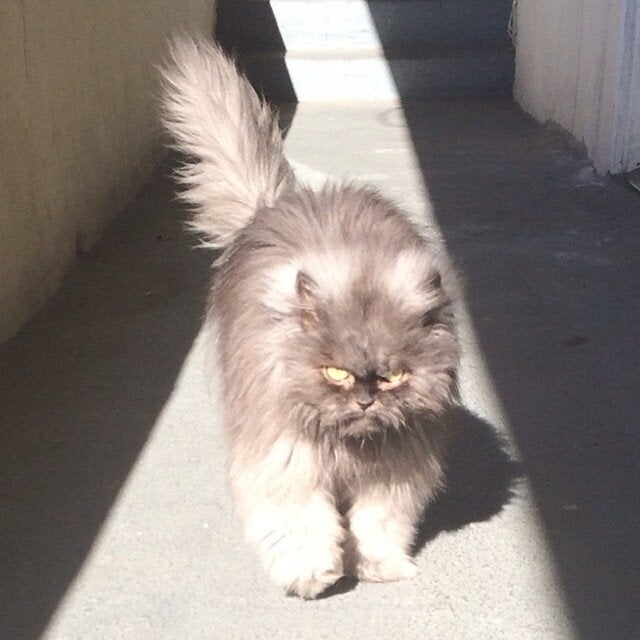 RIP Colonel Meow