A restaurant chain has "apologised unequivocally" to a customer who claims he was told off for kissing his boyfriend.
Journalist Philippe Ladvocat Cintra said he had hugged and kissed his partner on the cheek after they settled the bill at Ed's Easy Diner in London's West End.
The 28-year-old was then apparently asked to stop, with a staff member telling him "there are kids in this restaurant."
He told The Huffington Post UK the experience left him "absolutely shocked and humiliated".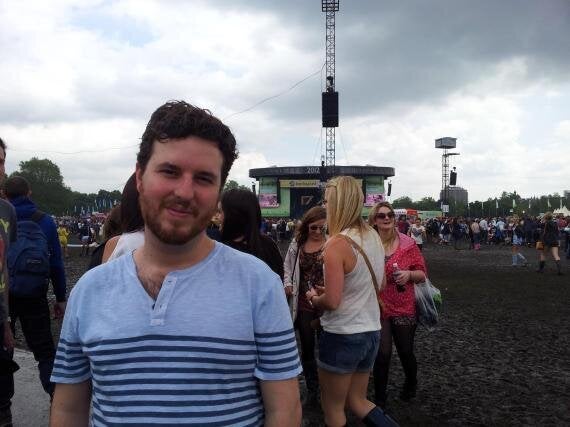 After complaining via Facebook, he received an apology from the company's area manager.
And Ed's Easy Diner's HQ confirmed its apology in a statement, blaming the row on a security guard employed by an agency.
A spokesman told HuffPost UK: 'We have apologised unequivocally to Mr Ladvocat and explained to him that it was a member of security staff from an external agency who wrongly and without authority asked him and his guest to leave.
"We have since requested that this doorman is removed from our rotas.
"As a company we absolutely do not condone any discrimination against gay people and sincerely apologise to Mr Ladvocat for any embarrassment caused."
Recounting the events of last Friday night, Ladvocat said: "When we were about to leave the restaurant, already with the bill paid, I hugged and kissed my boyfriend in his cheek.
"One staff member who was at the door then came and rudely said, out loud: "Stop that – there are kids in this restaurant".
"When I replied 'So…?', he said again: 'Just stop it! We have kids here'.
"I looked at the family waiting to be seated and they looked absolutely embarrassed, saying to me: 'It's ok, guys, don't worry. We really don't mind, you did nothing'.
"The staff member insisted: 'I said to stop'. When I asked to speak to the manager, the lady who was the manager in duty that night told me the restaurant has a rule of 'no kissing' when there are kids eating there.
"And when I questioned the rule, asking if she would do the same with a heterosexual couple, she said it applied to any gender or sexual orientation."