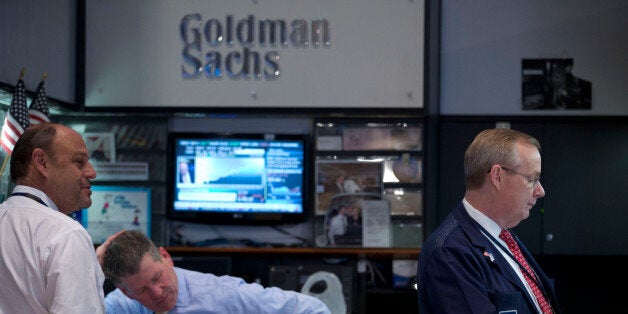 Goldman Sachs is being sued by Libya's sovereign wealth fund for "deliberately exploiting" its role to make a $350 million (£212m) profit on $1 billion of "worthless" derivative trades, it was announced.
The Libyan Investment Authority (LIA), which was set up to manage the country's oil revenues, has accused the banking giant of advising inexperienced managers into "inadequately documented" derivatives trades into companies including CitiGroup, EdF, Santander and ENI.
The deals, worth $1 billion, were entered into in early 2008 but "lost substantially all their value" during the financial crisis and became worthless in 2011, according to the $60 billion Libyan fund.
The fund alleges that Goldman staff tried to influence LIA managers with small gifts and a trip to Monaco.
LIA chairman Abdul Magid Breish said: "The unique circumstances allowed Goldman Sachs to take advantage of the LIA's extremely limited financial and legal experience, to deliberately exploit its position of influence, and to take advantage in a way that generated colossal losses for the LIA but substantial profits for Goldman Sachs.
"While Goldman Sachs was orchestrating these unjustly exploitative transactions, it repeatedly told the LIA that it sought a long-term relationship with the LIA as a strategic partner. This was untrue."
A Goldman Sachs spokeswoman said the claims were "without merit" and that the bank would "defend them vigorously".
Popular in the Community