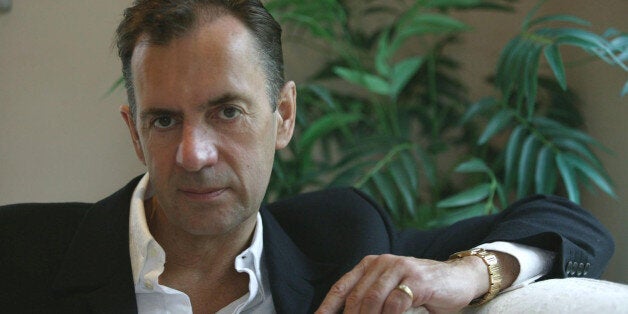 Nick Clegg has come under fire from Dragons' Den star Duncan Bannatyne for "failing to protect babies and children from smoke inhalation" by refusing to back a ban on smoking in cars carrying children.
The gym club magnate, who is a leading anti-smoking campaigner, said the Liberal Democrat leader has "no right to power" in Britain whilst he "disregard[s] the safety of children."
Bannatyne's furious attack in a series of messages on Twitter came after Clegg refused to back a ban on smoking in cars carrying children as he argued it would be unenforceable.
Speaking on LBC 97.3 on Thursday, Clegg, who is a self-confessed occasional smoker, said: "I do not personally think that is going to work."
"It's a stupid thing to do to smoke with kids in the back of the car, in the same way as you shouldn't give them a can of coke before bed or feed them only crisps. The question is is it right to always have a law to fix something you don't like?
Clegg said he didn't see 'how this is going to be enforced', arguing it was 'common sense' for parents not to smoke in the car with children in the back. However, Bannatyne said that "some parents have no common sense".
The furore over the prospective ban on smoking in cars comes after Lords passed an amendment on Wednesday to the Children and Families Bill, which will be debated by MPs in the House of Commons as soon as February 10.
The amendment empowers, but does not compel, the government to make it a criminal offence for drivers to fail to prevent smoking in their vehicle when children are present.
The amendement was brought forward by Lord Hunt, Lord Faulkner and Baroness Hughes. Labour has pledged to include it in its manifesto if it doesn't become law before the next election.
Health minster Earl Howe said during the debate: "We all want to eradicate smoking in cars carrying children.
"The government believes that encouraging lasting and positive behaviour change by making smokers aware of the significant health risks of second-hand smoke will be more effective than resorting to legislation, which is a blunt instrument to tackle the problem."
Nick Clegg talking about the smoking ban on LBC 97.3
Given Bannatyne's criticism, Clegg admitted on Thursday that he knew he'd get a "barrage" of criticism and accusations that "oh you don't care".
"I just think that we've got to say hang on, laws and legislation are not always the solution. You can't subcontract responsible parenting to the state."