The awkward Andrew Marr sofa served up a blockbuster clash on Sunday morning, pitting Harriet Harman against Michael Gove.
Challenging the Education Secretary over his decision to replace Ofsted chair Sally Morgan, Harman claimed the Tory party had a problem with women, pointing to other similar changes at other quangos.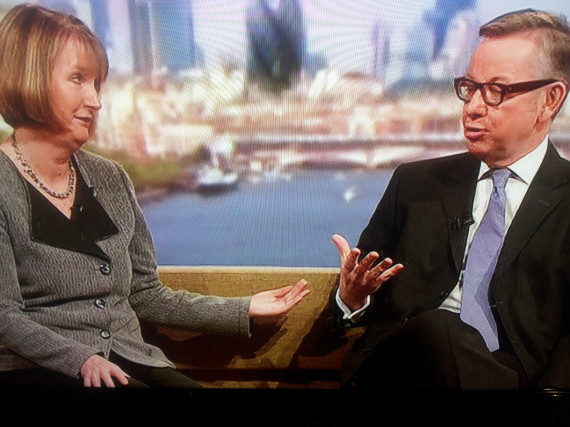 'It's raining men'
Labour's deputy leader said she was "very worried", saying: "We are having these senior, authoritative women and they are being replaced by men".
Calling for the Commons Public Administration Committee to investigate, she asked Gove: "What is your problem in government with women?
SEE ALSO: It's really kicking off at the Department for Education
"It's like raining men in the Tory party."
Gove said it was not yet known whether Morgan's replacement would be male or female, and said he had appointed many women to senior roles.
He agreed there was a "broader problem in attracting women into public life", but told Harman to "rise above party partisanship".