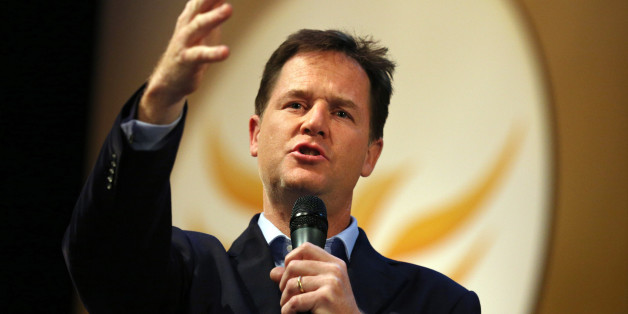 David Cheskin/PA Wire
Eastern Europeans who feel ostracised by Nigel Farage are being targeted by the Lib Dems in the European Elections.
The party, which is lagging behind Ukip in the polls, thinks appealing to people from Poland, Romania and Bulgaria will avoid an electoral wipeout.
Issan Ghazni, chairman of the Ethnic Minority Liberal Democrats and an EU elections candidate, thinks the group could be the key to success because they share the Lib Dems' pro-Europe stance.
It comes after a heated debate over the lifting of visa restrictions for people from Romania and Bulgaria on January 1.
SEE ALSO: One month in, have Romanians and Bulgarians flocked to Britain?
Writing on the Lib Dem Voice website, Ghazni played down 'doomsday' predictions about the Lib Dems' chances.
"As a Euro candidate in the East Midlands I am particularly keen to pay attention to the large number of Eastern European workers", he wrote.
"They have the right vote for their MEP but many are unsure whether they can so have not joined the electoral roll."
Ghazni said people from Eastern Europe were "fearful" of the rhetoric employed by rightwingers.
He added "We need to spread the news that they can vote so long as they register.
"Others told me they feared being kicked out of Britain if UKIP 'won' the Euro elections.
"All local parties across Britain would benefit from targeting this group in society."