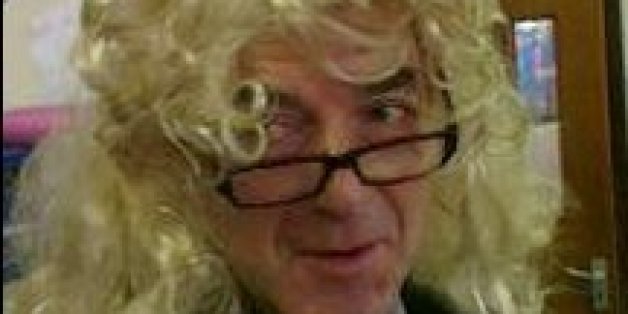 Facebook
Students are calling for a physics teacher to be reinstated after he was sacked for accidentally shooting a student during a classroom experiment.
Richard West was dismissed from St Peter's Collegiate School in Wolverhampton last week.
It is believed a pellet rebounded off a table and struck a student on the leg during an experiment at the school last November. The student was uninjured.
West was suspended from the school following the incident.
The decision to dismiss him was made last week following an investigation by the school and Wolverhampton City Council.
Now pupils past and present have launched a petition to have the decision overturned.
More than 1,400 people have signed the online petition and a Facebook group called Bring Back Westy 2014 has gained more than 2,000 members.
West appeared in the Guardian in 2007, speaking about how he was encouraging his pupils' interest in physics. The teacher's efforts were well repaid; in that year the school had a record number of students taking AS-level physics and helped to make the science results the best of any subject in the school.
Siobhan Turner, a former student, told The Huffington Post UK: "Mr West helped guide me in the right direction and encouraged me to pursue my dream career even if it meant leaving the school.
"I wouldn't be where I am without his help. He was a fantastic teacher who inspired us, made us laugh and continued to encourage us all throughout our time at St Peters! He needs to be reinstated as soon as possible."
A spokeswoman for the school said: "An incident took place at the school in November last year which resulted in a full investigation with the co-operation of the local authority.
"A disciplinary hearing took place last week at which the panel reached its verdict and a teacher was dismissed.
"As we are still in the appeal phase of the process, it would be inappropriate to comment any further."
The school would not comment on whether Mr West had launched an appeal but said he had the right to do so.