Woody Allen has broken his silence on his estranged daughter's claims that he molested her when she was a small child.
The veteran filmmaker's representative says the director calls Dylan Farrow's allegations "untrue and disgraceful".
His publicist adds in an email that Allen has read Farrow's open letter, published at the weekend in the New York Times.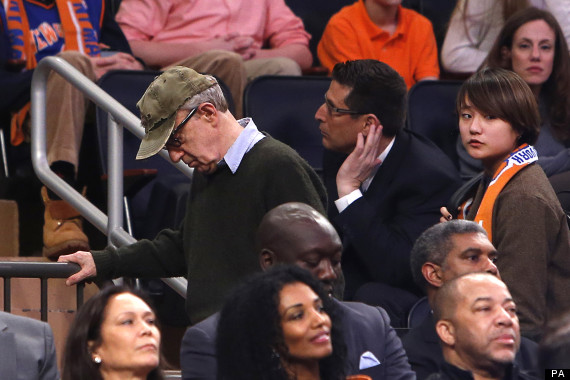 Business as usual for Woody Allen, going to watch his beloved Knicks in action at a basketball game at the weekend
Cate Blanchett, Allen's latest leading lady, has also spoken publicly, after Farrow addressed her openly in the letter, asking, "What if it had been your child, Cate Blanchett?"
The Australian actress, Oscar-nominated for her role in Allen's 'Blue Jasmine', has issued a statement to say, "It's obviously been a long and painful situation for the family and I hope they find some resolution and peace."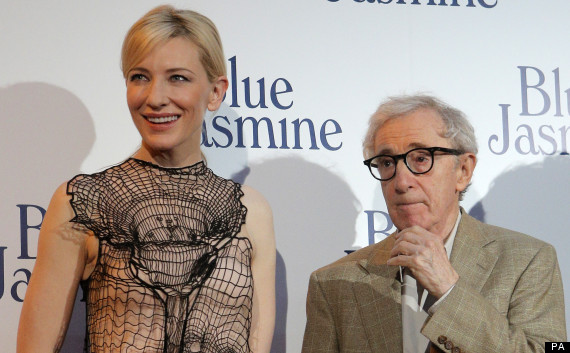 Cate Blanchett and Woody Allen have been working together recently on 'Blue Jasmine'
In her letter, Farrow, now grown up and living under a different name, details a series of allegations about Allen sexually assaulting in the family home when she was aged 7.
The allegations were investigated at the time - back in 1993 - and led to an enormous split in the Farrow-Allen household, but a prosecutor laid no charges.
Allen later married his longtime partner Mia Farrow's adoptive daughter, Soon-Yi Previn, and accused his former partner of brainwashing her daughter into believing the claims against him.