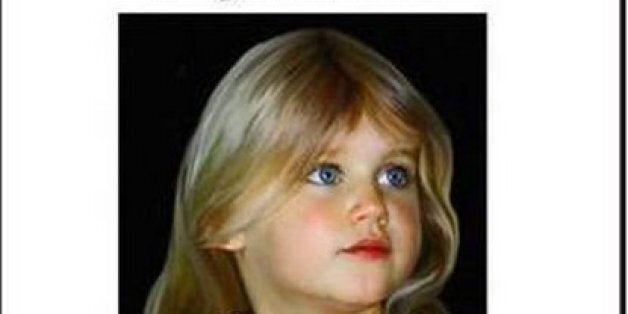 It turns out a campaign to save a little girl "kidnapped by an Asian grooming gang" is actually a hoax started by what appears to be a British race-hate group.
The poster appealing for help in finding the "missing" six-year-old has been shared thousands of times on social media. But no such child exists.
The fake appeal uses a painting taken from a Flickr account to represent the fictional little girl, and underneath it includes the message: "It is believed Amy has been kidnapped by an Asian grooming gang."
The poster is the work of Britons against Left-Wing Extremism (Bale), established in 2013, apparently as a response to "the rising threat of Left-Wing extremism in the UK."
But members of the group, led by the self-professed "bad-boy of the right" Joshua Bonehill, have been branded "trolls" rather than political actors. Even some of Britain's other rightist organisations have warned their followers not to believe information posted by the Daily Bale site.
In an August 2013 Facebook post, The British Patriots Society noted:
The bizarre appeal was first spread via the Daily Bale's blog and social media accounts.
Last year the Croydon Advertiser revealed that there was no Amy Hamilton – the group responded by saying it was "nice that so many people shared the poster as it showed compassion and care towards a little girl who could have been missing whilst bringing awareness to Asian grooming gangs."
In September 2013, the group also perpetrated a hoax that falsely claimed that a baby had been punched and thrown against a wall by "an Asian youth".
But Croydon police told the Advertiser: "These types of hoax appeals are, at best, extremely unhelpful and distasteful and can potentially divert public attention away from genuine appeals.
"We rely on the support of the public and media to help us when we release appeals to find our most vulnerable missing people.
"The support we get for these appeals is fantastic, but these hoaxes can really damage the effectiveness of genuine appeals."
Related