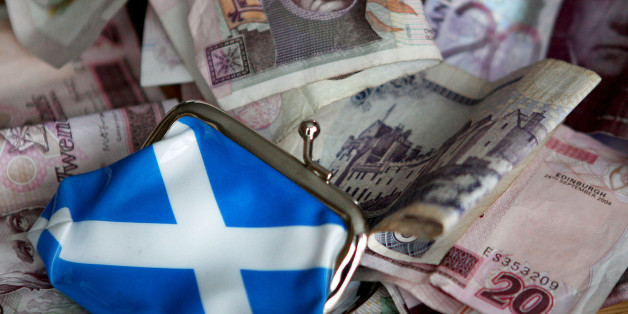 David Cheskin/PA Archive
Scotland's £11 billion financial services sector would suffer a multi-million pound bill to pay for a new financial regulator if Scots vote for independence in September's referendum, the finance sector's trade body warned.
In a dramatic intervention into the Scottish independence debate, Scottish Financial Enterprise said that a Yes vote for independence would lead to extra costs to pay for new regulations.
Owen Kelly, chief executive of the trade body, told the Financial Times: "A yes vote would require the creation of an additional financial regulator with hundreds of staff. The cost would run into millions and have to be paid for by the industry in Scotland."
"Some changes will be necessary if fund managers cease to be in the same legal jurisdiction as the City of London and 90% of their customers."
Adrian Cammidge, head of communications at Edinburgh-based Kames Capital, said: 'We have a significant majority of customers outside of Scotland and a clear duty of care to ensure they are not disadvantaged by a Yes vote.'
The warning from Scotland's financial services sector, which employs 100,000 Scots and generates £11.2 billion each year, will be politically embarrassing for first minister Alex Salmond who has argued that independence would not stop "Scotland's continuing success as a leading financial centre".
Meanwhile, a new poll found that most English and Welsh people want the United Kingdom to stay together.
In a survey by YouGov for the Sun, 54% of those polled said they wanted Scottish voters to reject independence and stay part of the United Kingdom, while only 24% said they wanted Scotland to break away. Just over one fifth (22%) said they did not know.
Bank of England governor Mark Carney warned last month that plans for an independent Scotland to keep the pound sterling in a formal currency union with England would have some "clear risks" and require "ceding of national sovereignty".
Carney insisted that it would be "a matter for the Scottish and UK Parliaments" to decide on the arrangements for a currency union, but warned that the rest of the UK would have to bail out Scotland if its economy started to wane.
He added: "It will be in the interests of other countries in the union to bail out a country in crisis."