Russell Brand's call to abstain from voting seems to have been given the thumbs down by Britain's young people.
The comedian said in October that he had never voted and never would, telling Jeremy Paxman: "I am not voting out of absolute indifference and weariness and exhaustion from the lies, treachery and deceit of the political class that has been going on for generations."
But in a survey released on National Voter Registration Day, more than two-thirds (69%) of 16 to 25-year-olds questioned for charity vInspired said that abstaining from voting was not the right way to make politicians take them seriously.
Some 78% of those questioned agreed with Brand that politics is not representative of their generation and 73% said politicians should encourage younger voters by including electoral reforms like text and online voting.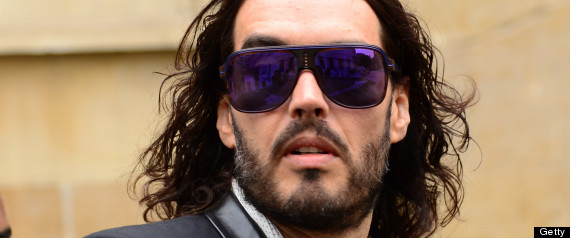 Brand doesn't vote
Almost three-quarters (71%) said basic politics should be taught at school to help them make informed voting choices and more than two-thirds (69%) agreed that voter registration should occur in the last year of secondary school before GCSE exams.
The study coincides with the launch of the charity's Swing the Vote initiative, which is calling on young people to tell politicians what issues will determine their choice of who to back in next year's general election.
It identified the key battlegrounds for the youth vote as immigration (40%), the cost of living (29%) and stopping increases to student fees (18%)
The charity's chief executive Terry Ryall said: "We at vInspired know that young people are not apathetic - they're far from it. We reach thousands of motivated, passionate young people who are tackling important issues in communities across the country every day.
"Despite this, we know that many of them may not exercise their right to vote next year. We hope that Swing the Vote will show them that they have a voice and it can be heard, and will demonstrate to policy makers that the younger members of our society want to have as much say in the way our country is run as anyone else."
The campaign is backed by Jermain Jackman, a star of TV talent show The Voice, who said: "This is the moment for politicians to stand up and notice young people. We have the capability to play a massive part at the next general election in 2015.
"If the election in 2010 was all about the mums' vote, 2015 will be all about Cameron, Clegg, Miliband and Farage trying to win the hearts and minds of Britain's youth if they want to be walking into Number 10."
Writing in the New Statesman last year, Brand said: "As far as I'm concerned there is nothing to vote for. I feel it is a far more potent political act to completely renounce the current paradigm than to participate in even the most trivial and tokenistic manner, by obediently X-ing a little box."