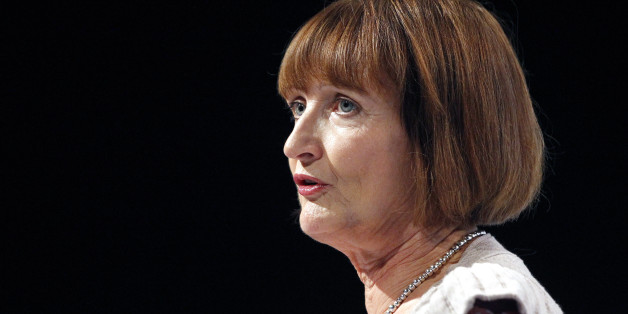 Peter Byrne/PA Wire
Labour must not make the mistake of believing British voters have moved to the left in the wake of the banking crash, former Labour cabinet minister Tessa Jowell has said.
The comments, made in an interview with The Huffington Post UK, may be seen as a warning to Ed Miliband not to abandon the centre ground ahead of the 2015 general election.
"I think one of the areas of debate about the differences between New Labour and One Nation Labour is that there are those who subscribe to One Nation Labour who would say that the country has moved to the left. I don't think that's true," she said.
Miliband is sensitive to accusations that he has taken the party too far to the left since becoming leader in 2010 by distanced himself from various aspects of the previous New Labour government.
However, much of his One Nation pitch to voters, including a freeze on energy prices and a "reckoning" with the banking sector, is based on a belief that the centre ground of British politics has shifted left since the financial crisis of 2008.
Jowell, who served under Tony Blair and Gordon Brown, as well as Miliband, said she believed the Labour leader would become prime minister in May 2015, but was keen to defend the record of Labour's 13 years in power.
Ahead of a general election expected to be fought on living standards, the veteran Blairite MP denied a claim made by Miliband and his allies that New Labour hadn't paid enough attention to income inequality.
"If you take out the global super rich, the gap did narrow," she said. "I never thought my [cabinet] colleagues were ambivalent about poverty."
In the interview, Jowell, who is stepping down from the Commons in 2015 and widely expected to launch a bid to be London mayor, also rejected the idea that Labour should say sorry for the number of people who migrated to the UK during its period in power.
"I'm not on the apologizing side of this. Because I was there throughout and what I don't accept is that these were decisions that were taken recklessly," she said.
And she also strongly rejected the accusation, frequently made by the coalition, that Labour spent too much money while it was in office. "I don't accept we overspent," she said.
"We inherited public infrastructure that was desperately in need [of modernisation].. when we were elected [in 1997], half of our hospitals had been built before 1880. That's why I don't accept we overspent."
In recent months, Miliband, shadow home secretary Yvette Cooper, policy review coordinator Jon Cruddas and former home secretary Jack Straw are among those who have expressed regret and said the party "got it wrong" on migration from eastern Europe.
Jowell said: "I think a London MP like me will have a very different view of this issue from people who represent what may be predominantly white constituencies in other parts of the country."
Labour's policy, she said, was "carefully considered" at the time. "We didn't simply wander into it. And it was a policy that we decided on because we had skills shortages."
The former culture secretary also expressed concerns over the way in which the current immigration debate is being conducted, both inside and outside the Labour Party: "It's not just the tone but its also the content of the debate [that] needs to change."
In the full interview with Mehdi Hasan, Jowell also talks about whether she wants to be mayor of London, the 50p tax rate, telling Tony Blair not to "disappear" and that "bollocks" story about Ed Balls fighting with Douglas Alexander.