Lukas Podolski rarely seems to have any joy on the pitch for Arsenal but he is certainly enjoying his time off it. And in an attempt to beat the havoc on the tube in London during its two-day strike, the German opted to take the bus.
Podolski posted a picture of him on Instagram in the driving seat, much like his Arsenal side in the Premier League, on Thursday afternoon.
"Welcome to my bus ;) #bus #london #fun #poldi #podolski #aha," he beamed.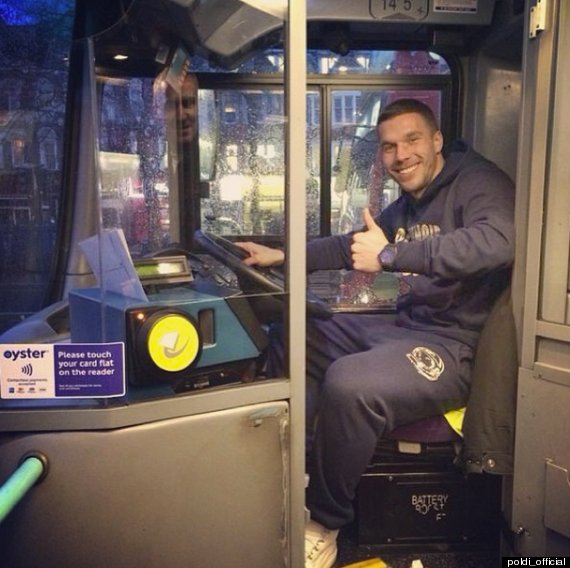 Podolski poses for a picture in the bus's driving seat on Thursday
Podolski has embraced London since he joined Arsenal from Cologne 18 months ago, and took a tour of the city last season that he recorded on Twitter.
One of the most popular players amongst Gooners, he has scored five goals in 10 games during an injury-hit season.