Marius - just 18 months old - will be shot with a bolt gun to prevent inbreeding and keep the giraffe population down.
Other zoos were offered the animal but none accepted.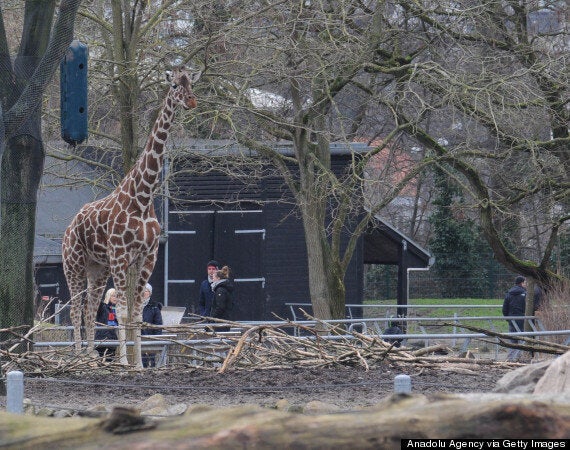 18-month-old giraffe, Marius
Marius will not be killed by lethal injection so his flesh is not contaminated.
Holst said: "It would be absolutely foolish to throw away a few hundred kilos of meat.
"Some is used for research and the rest for food."