UPDATE: Marius the giraffe has been put down despite pleas from other zoos and campaigners to spare his life, the BBC reports
A healthy, young giraffe in Copenhagen Zoo is to be killed and fed to lions as it is surplus to requirements.
Marius - just 18 months old - will be shot with a bolt gun to prevent inbreeding and keep the giraffe population down.
Other zoos were offered the animal but none accepted.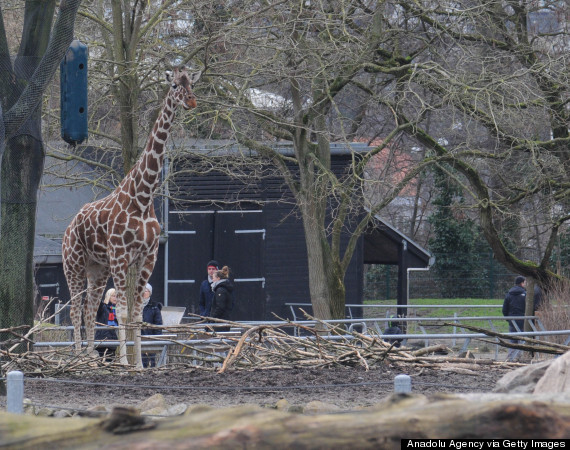 18-month-old giraffe, Marius
Bengt Holst, the zoo's scientific director, told Danish newspaper Ekstra Bladet: "You have to accept that there is a surplus of animals that cannot be included in the genetic chain without causing inbreeding problems.
Marius will not be killed by lethal injection so his flesh is not contaminated.
Holst said: "It would be absolutely foolish to throw away a few hundred kilos of meat.
"Some is used for research and the rest for food."
An online petition to save Marius has attracted nearly 6000 signatures.