A zoo has put down a giraffe deemed surplus to requirements - and will feed its carcass to the lions, according to reports.
Copenhagen Zoo said it had no choice but to kill the young giraffe, called Marius, to avoid in-breeding.
This prompted online petitions and an offer from a wildlife park in Yorkshire to give it a home.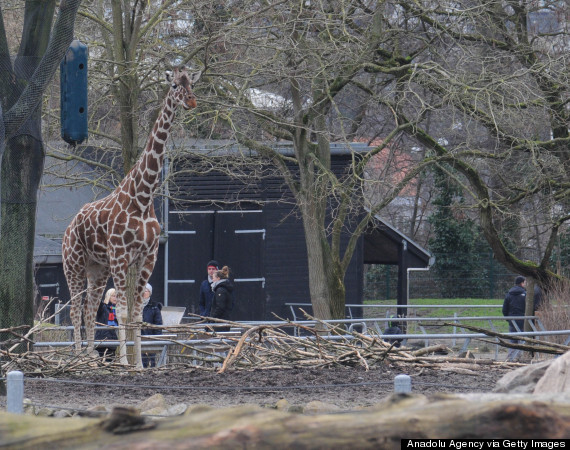 18-month-old giraffe, Marius
But the BBC is reporting that Marius has been put down using a bolt gun.
Bengt Holst, scientific director at the Copenhagen zoo, defended the decision, telling the BBC the campaign to save him had "gone too far".
Giraffes had to be selected to make sure the best genes were being passed down, he said.
"Giraffes today breed very well, and when they do you have to choose and make sure the ones you keep are the ones with the best genes," he told the BBC.
The carcass will be used for research and fed to the lions, Channel 4 News reported.
Marius was not killed by lethal injection so his flesh can be used for meat.
Yorkshire Wildlife Park said it was "saddened" at reports that Marius had been put down.
In a statement, it confirmed it had contacted Copenhagen and offered to house Marius in its "state-of-the-art" giraffe enclosure.