Somerset flood victims have launched a petition calling for Environment Agency chairman Lord Chris Smith to be sacked.
They are infuriated by his refusal to apologise for the devastation caused by the agency's decision 20 years ago to stop dredging rivers on the Somerset Levels.
And even though the Labour peer is due to step down from his £110,000-a-year, two-day-a-week job in July, the protesters are calling on the Prime Minister to remove him now.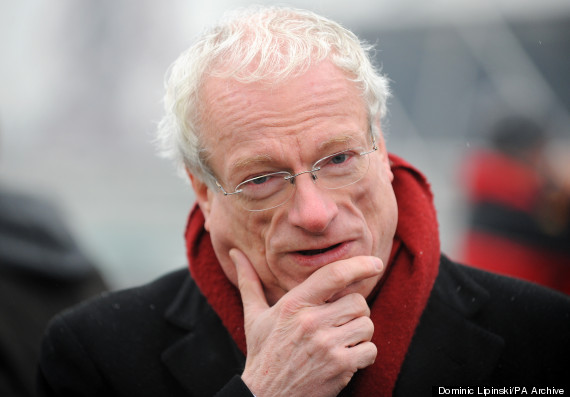 Should he go?
The petition is being organised by master butcher Malcolm Pyne, from North Petherton, near Bridgwater.
His parents have had to leave their flooded home in the nearby village of Fordgate, which has now been completely abandoned, and the beef farmer who supplies his shop has had to move his animals miles away because the land where they normally graze is under 5ft of water.
Lord Smith finally visited the Levels on Friday - five weeks after floods invaded the first homes in the village of Thorney.
He attended a private meeting at a wetlands centre in Stoke St Gregory and refused repeatedly to apologise for the Environment Agency's failings.
Pyne, who has also provided accommodation for a young family forced out of their home by the floods, said that refusal had been the last straw.
Photos of the flooding along the banks of The River Nailbourne Kent, sent in by Alan Atkinson
"To come down and see what devastation has been caused and then to try to defend and even praise the Environment Agency was tantamount to laughing in the face of the flood victims," he said.
Communities Secretary Eric Pickles has apologised "unreservedly" for the fact that the Government had accepted advice from the Environment Agency and had not ordered rivers to be dredged.
Pyne said: "The person who should really apologise hasn't had the decency to do so and certainly hasn't had the guts to come and see the people whose lives and businesses he has wrecked.
"To hold a meeting only with a small number of people who had been hand-picked because they weren't likely to cause trouble shows how spineless he is - and in the eyes of most people that event in itself was an admission of guilt by the Environment Agency managers.
"As far as we are concerned he is the one who has presided over this disaster and he is the one who should pay for his job - not be paid £2,000 more for every week he stays in post.
"Our petition is going straight to David Cameron with a request that he makes an example of a quango chairman who has fouled up - as a useful lesson to others."