Duck tour boats from London are the latest to help out with the flood relief effort.
Amid concern over the level of the Thames, one of the vessels has been spotted in Runymede, Surrey, and another in Windsor.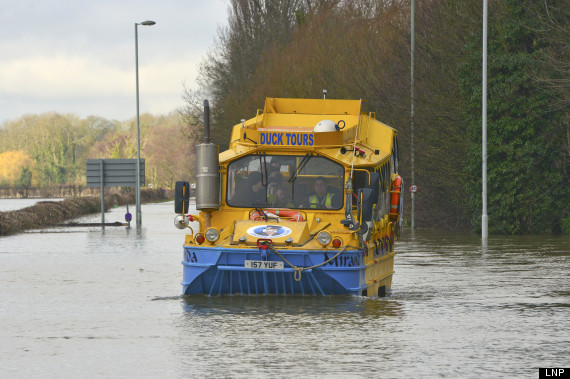 The Duck boat in action
It could be a smart PR move by the company.
SEE ALSO: 18 shocking photos of the Thames bursting its banks
Politicians in wellies: Who wore it best?
Last time they hit the headlines it was after a dramatic fire on board a boat opposite the Houses of Parliament in London.