Shia LaBeouf paid homage to Manchester United great Eric Cantona on Sunday as he repeated the Frenchman's iconic "seagulls" speech at a Nymphomaniac press conference.
At the Berlin Film Festival to promote Lars von Trier's new film, the troubled Transformers star copied the Frenchman's philosophical statement from 1995 near verbatim.
"When the seagulls follow the trawler," LaBeouf said, "it is because they think sardines will be thrown into the sea. Thank you very much."
Cantona merely said "thank you" before he walked out of his press conference 19 years ago, as LaBeouf also exited, much to the amusement of co-star Stacy Martin.
LaBeouf, 27, arrived at the film's premiere with a paper bag over his head with the words "I am not famous anymore" written on it.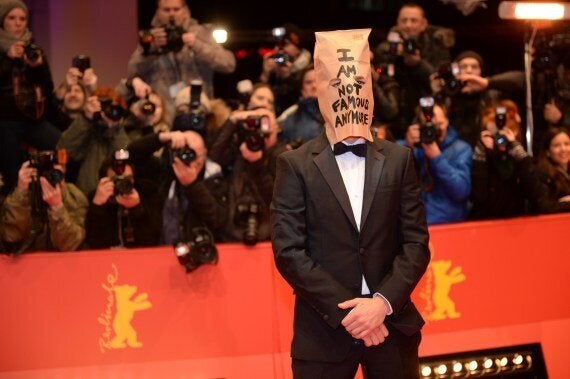 LaBeouf arrives at the Nymphomaniac premiere on Sunday night
Former United captain Cantona made the statement shortly after his kung fu kick at Selhurst Park in January 1995. He was suspended from football for eight months and fined £30,000.
Related