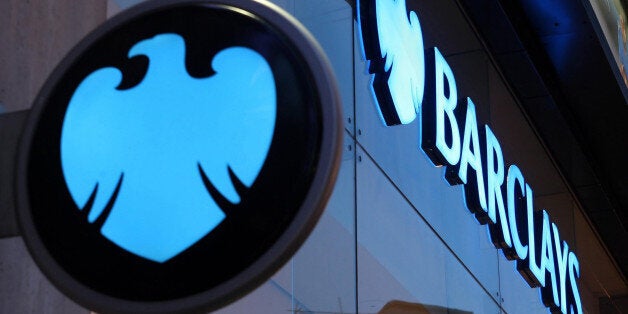 Barclays has revealed a 10% hike in its bonus pool to £2.4 billion for 2013 despite posting a 32% drop in underlying annual profits and announcing that it would axe up to 12,000 jobs this year.
The banking giant said its investment banking staff would share £1.6 billion in bonuses, up 13% on 2012, giving an average payout of £60,100 per employee in the division.
Barclays confirmed at least 10,000 jobs would go out of its 140,000 strong workforce, with 7,000 of those jobs in the UK.
Barclays said it would cut 820 senior manager roles, of which 220 are managing directors and 600 directors, with around 400 being cut from the investment bank.
Chief executive Antony Jenkins said the bank is "in a better position than we have been for many years".
But yesterday it took the unusual step of announcing its full-year profits a day early, confirming that underlying profits fell to £5.2 billion in 2013, which was below consensus forecast in the City for around £5.4 billion.
Jenkins defended the increase in the staff incentives, saying the group believes in "paying for performance and paying competitively".
The Barclays boss has already waived his entitlement to a bonus for 2013 worth up to £2.75 million, citing "very significant costs" suffered last year over a series of scandals and its cash-call on shareholders.
Its increase in bonuses for the group's 26,200 investment banking employees saw its ratio of compensation to income rise to 44% from 40% in 2012, although more than two-thirds of handouts are deferred.
But pre-tax profits in the division slumped 37% to £2.5 billion over the year.
Barclays said its overall underlying profit for the final three months of 2013 was significantly lower, plunging by £1.2 billion quarter on quarter to £191 million, after being dragged lower by factors including £331 million of previously announced litigation and regulation penalties.
It was also knocked by costs relating to its so-called Project Transform overhaul.
Jenkins launched the review of culture and practices in the wake of the bank's £290 million Libor-rigging fine, which led to the resignation of former boss Bob Diamond.
Overall bottom line profits rose to £2.9 billion in 2013 from £797 million in 2012.
Jenkins said paying for talented staff was in the "best interests" of shareholders.
He told the BBC Radio 4 Today programme: "The profits were down principally because we were taking a number of actions to reposition Barclays to become the go-to bank and we announced those actions a year ago.
"In terms of the compensation number, it is up 10% but at Barclays we have two principles around that number. The first is that we pay for performance and the second is that we pay competitively.
"We employ people from Singapore to San Francisco. We compete in global markets for talent. If we are to act in the best interests of our shareholders, we have to make sure we have the best people in the firm."