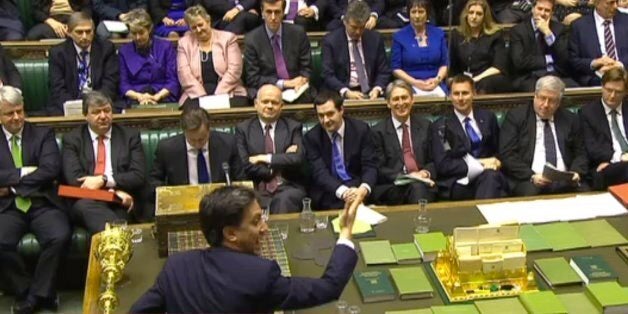 Speaking to the Huffington Post UK, the shadow business minister said that the male dominated cabinet, which has only four female members, warned that the "anachronistic" sight showed the "damage" caused by the lack of women in top positions.
"I genuinely think it's holding us all back. When women do better, we all do better. Nearly 100 years on from women getting the vote, the biggest question for me is why are we making such slow progress?"
Creasy said: "When you look at that all-male front bench, when you look at the Bank of England, you realise why we're not making much progress. Unless we start asking the difficult questions 100 years on, then you see the damage it causes."
Of the full cabinet, only four are currently women: home secretary Theresa May, development secretary Justine Greening, Northern Ireland secretary Theresa Villers and culture secretary Maria Miller. Cameron is also slightly restricted in the proportion of the cabinet that he can make female, as four of the positions are controlled by Nick Clegg. All Lib Dem cabinet ministers are men.
Speaking alongside Creasy, Labour's shadow business secretary Chuka Umunna said the lack of women at the top of politics, the Bank of England and in boardrooms was "dispiriting".
"I think the fact that there is a glass ceiling is undeniable and is unacceptable. There needs to be far more will in the business community and amongst policymakers to effect change."
The Labour frontbencher told HuffPostUK that he dismissed suggestions that the move would see "women of merit" not getting to the top.
He said: "All the research shows that is rubbish and that shows why we need to see change."