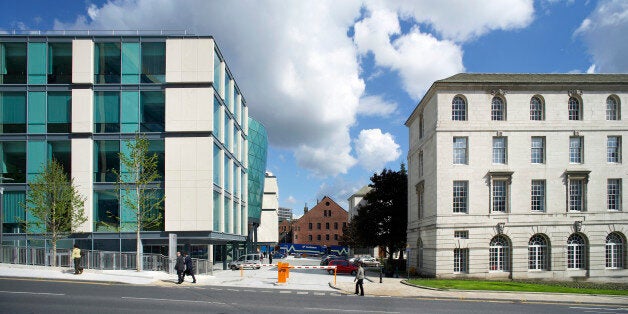 Students from Leeds Metropolitan University have been fighting to stop their university from changing its name, which would cost the institution up to £250,000.
The change would mean the institution will be called Leeds Beckett University starting from September. Student campaigners have been gathering signatures in order to force the university to reconsider the changes.
Those campaigning against the change created a Facebook group titled "Save Leeds Meet Uni – Don't change the name", which has attracted more than 4,000 likes since its creation. A twitter account @saveleedsmet was also created for the campaign, pleading with celebrities such as Chris Moyles to spread the campaign message.
For the university to formally reconsider the decision, campaigners need to collect 750 signatures within a limited timeframe. So far more than 2,400 students have signed an online petition against the name change.
Third-year sports coaching student Joshua Malpass-Clark, who is the leading the campaign, says that he wants to "reflect the views of the student majority".
"They feel like their opinion on the whole was ignored and that the university didn't care or even respect their views."
Students who have signed the petition are saying that the name change is an expensive an unnecessary vanity project.
Student Adele Kirkumpv signed the petition saying: "The money could be spent on other things that are more important such as grants, scholarships, [and] lecturers printing out the lecture slides."
Students' Union president David Alcorn has agreed with governors, arguing that it's a step towards improving the university's image.
He told the BBC: "There is still very much the perception around the country that mets are less of a uni and we want to shake it off completely.
The university's Board of Governors made the decision last July to change the university's name to Leeds Beckett University. It was approved by the Privy Council last November.
The Vice-Chancellor, professor Susan Price, told the Independent: "Leeds Metropolitan University is one of the most popular universities in the UK and we feel it is important to have a name which reflects our ambition and distinctive position in a competitive global market."
The VC claimed that the change was necessary in order for Leeds Metropolitan to differentiate itself from a number of other UK institutions that are "Metropolitan" universities. "This can cause confusion, particularly, but not only in the minds of our international applicants, who mistakenly believe us to be part of a 'chain' or larger branded group."
If the Board of Goveners do not reconsider the change, Leeds Metropolitan University will become Leeds Beckett University as of September 2014.
Popular in the Community