A British woman has spoken of her terror after being confronted by a wall of smoke as fire tore through a ski resort hostel in the French Alps.
Bar owner Louise France, 34, was at the Les Jardins de la Balme hostel in Val d'Isere when the blaze broke out yesterday.
Holidaymakers fled as flames swept through the nine-storey building, many running into the snow with just towels around their waists.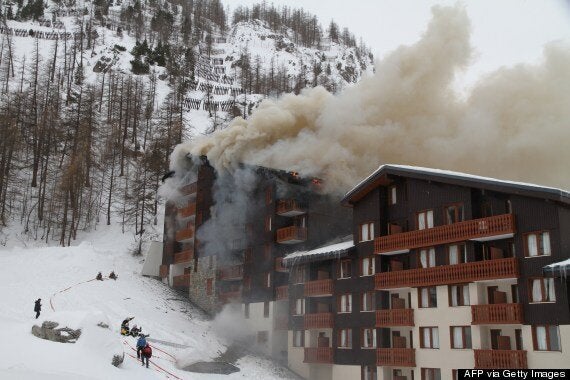 Firemen are at work to extinguish a fire that broke out on an appartment building burning in Val d'Isere, French Alps
France jumped from a fifth-floor balcony after she and a friend faced thick black smoke, The Sun said.
She said: "It was terrifying but we went into survival mode.
"I grabbed my work papers and snowboard, threw them off the balcony, then jumped. Luckily there was 5ft of snow, which cushioned the fall."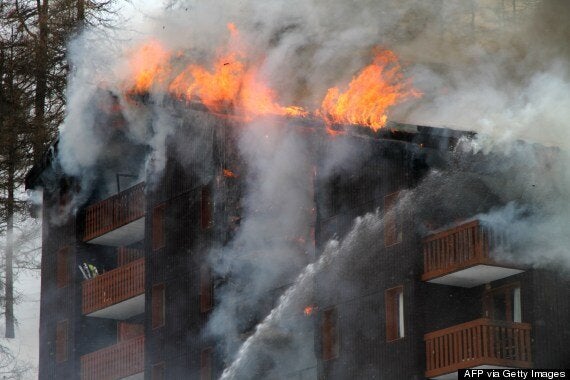 An apartment building burning in Val d'Isere, French Alps
Hundreds were evacuated and dozens hurt in the incident, including a 64-year-old woman who was seriously injured after reportedly jumping from the sixth floor with her dog and hitting concrete.
Thousands of Britons visit the slopes of Val d'Isere every year.
The Foreign Office said it was aware of the incident, but was not aware of any British nationals being affected.