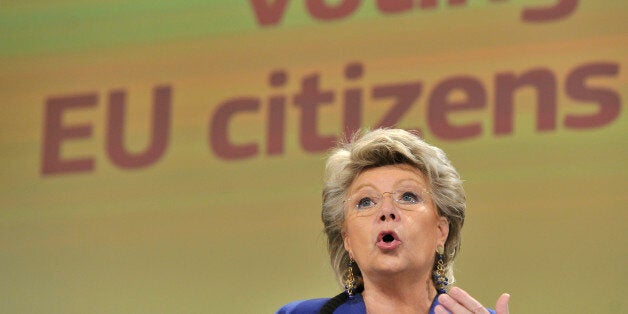 The EU's Justice Commissioner has had her luggage, and a specialist cottage pie bought from a London farmers' market, stolen from her official car in Mayfair, while she attended a debate.
Viviane Reding, vice chancellor of the European Commission and EU Justice Commissioner, was taking part in an event at the Royal Institution in Mayfair, while thieves helped themselves to clothing, jewellery and make up.
Most upsetting though, for the 62-year-old from Luxembourg, was the carefully chosen pie, which Reding had found at the weekend.
Earlier she had tweeted about her love of British food.
She told the Telegraph: "I got it to show people how good British cooking is. I just hope that at least they eat it and don't throw it away.
"It will be really difficult to replace the clothes, jewellery and make up. My earrings have been on pictures worldwide. They might not be valuable but they are original and recognisable. The person who wears them should be aware of that.
"It is the first time I have had my bag stolen and I travel all around the world. They left my papers fortunately. It is a real pain in the neck."
The car, which is an official European Commission vehicle, had been left unlocked on Albemarle Street, while Reding debates the role of the EU with David Lidington, the Europe minister.