Zaha, on loan at Cardiff City, posted a picture of him alongside Bluebirds boss Ole Gunnar Solskjaer, along with the caption "Nothing like someone who believes in you."
The 21-year-old deleted the post, however, and claimed it was not a swipe at Moyes.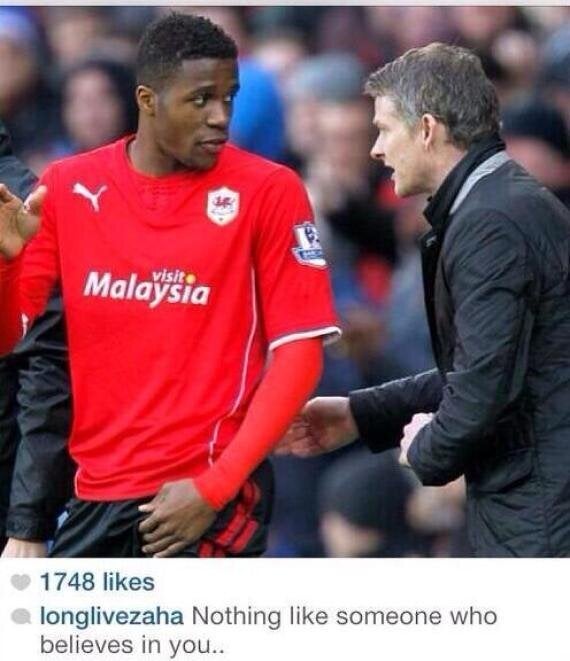 Zaha assisted a Craig Bellamy goal on his Cardiff debut earlier this month
"My last Instagram picture was not intended as a dig or indirect dig at my manager, I have nothing but respect," Zaha said on Twitter.
"My picture actually meant Ole Solskjaer has a lot of faith in me to do something for Cardiff's current position," he added in a second tweet.
Zaha has since deleted both posts, which come after Rio Ferdinand's cryptic tweet following Michael Laudrup's sacking last week.
Moyes and Zaha in pre-season training last year
"Managerial merry go round looks on the cards again....who next after Laudrup are we thinking??" Ferdinand, who has played once for United this year, wrote last week.
Zaha, who was Sir Alex Ferguson's last signing as United manager, joined the club for £15 million from Crystal Palace last season but has made just four appearances under Moyes. His exclusion has been all the more baffling when United's wingers, with the exception of Adnan Januzaj, have under-performed again this season.
Moyes is believed to have doubts about Zaha's rawness and was reluctant to loan him back to a London club in the January transfer window. Palace boss Tony Pulis admitted he was keen to bring the former Eagle back to Selhurst Park.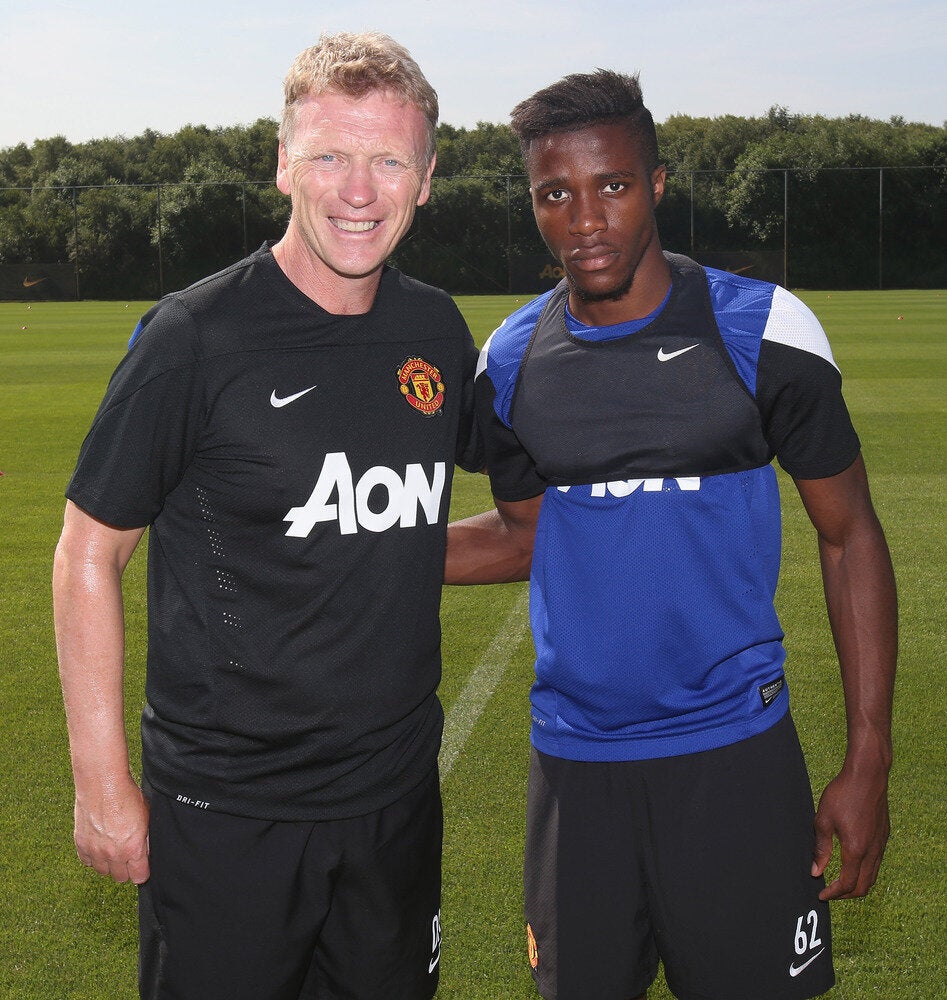 Wilfried Zaha