Fast-track legislation which could see the first woman bishop selected in the Church of England by the end of the year has been approved by the General Synod.
The Church voted in favour of restarting the process of introducing women bishops after legislation was defeated in November.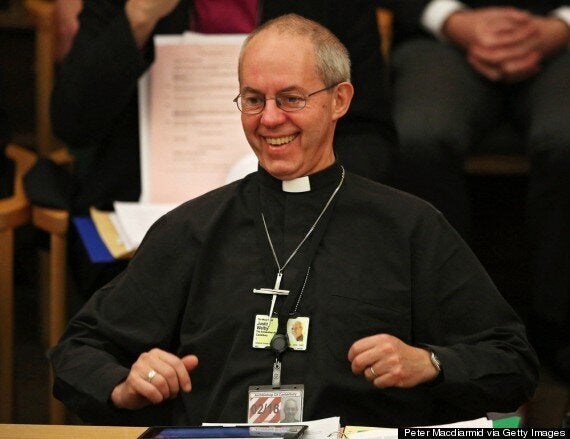 Justin Welby at the General Synod meeting in November
In a move hailed by one member as a step towards the "Promised Land", legislation fast-tracking the long-awaited introduction of women bishops cleared the revision stage of the Church's national assembly meeting in London Tuesday.
The scheme slashes the time that the Church of England consults with its 44 dioceses over the legislation from six months to three, paving the way for final approval of the legislation in July and the possibility of a woman being selected at the earliest as a bishop before the end of the year.
The move to halve the consultation period was backed by 358 members, with 39 voting against and nine abstaining.
Lois Haslam, a General Synod member from Chester diocese, speaking in the debate over the legislation, said: "I feel something like what Moses must have felt as he approached the promised land.
"We have wandered round women bishops legislation for many, many years, we are now approaching the promised land and it is exciting."
Related