These eerie photographs show the calmness of the floods as residents have evacuated their homes or live amongst dampness that encroaches upon the streets.
Once busy road are now under water, farmland has been destroyed, while homes have been barricaded with sandbags in a desperate hope of relief from the ever-rising flood. Incredibly, many homes still have electricity and defiant residents continue to carry on their daily lives as normal.
The Government's Cobra emergency committee met again this morning after David Cameron pledged that "money is no object" in providing relief to communities devastated by floods.
But the Prime Minister also warned that "things may get worse before they get better", with hundreds of flood warnings and alerts still in force.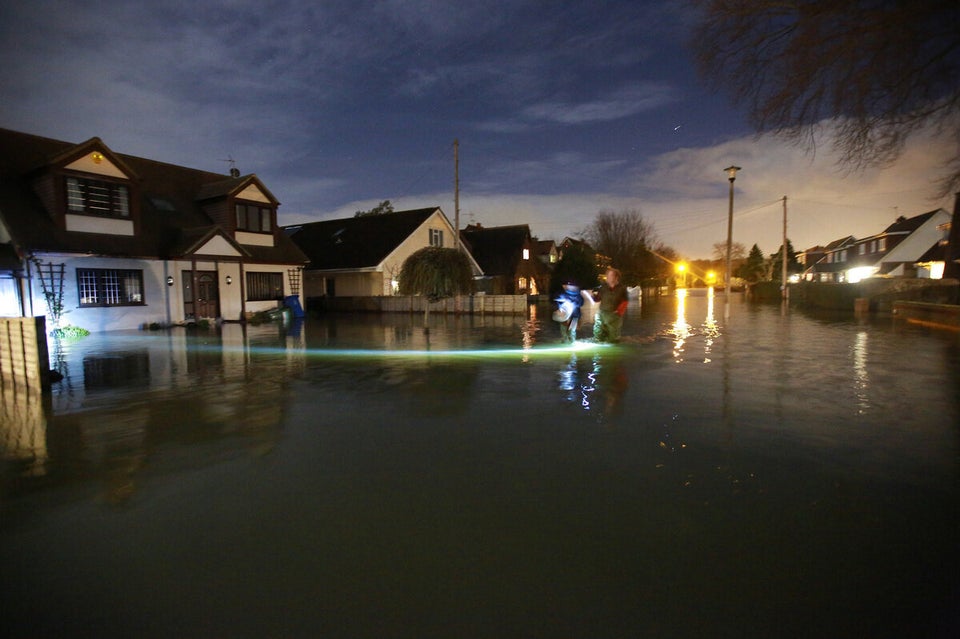 Flooded Homes At Night In The Thames Valley