A little boy has missed out on attending a 7th birthday party because of his mother's homophobic bigotry.
This birthday invitation was sent out by the parents of Sophia - two gay dads - who live in Baldwin, New York.
The response, allegedly sent by Tommy's mother, is astoundingly vile.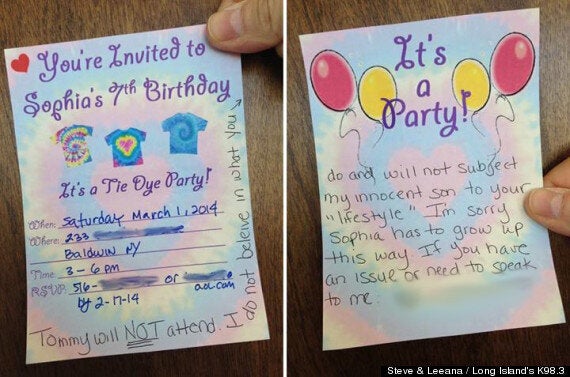 It reads: "Tommy will NOT attend. I do not believe in what you do and will not subject my innocent son to your "lifestyle." I'm sorry Sophia has to grow up this way. If you have an issue or need to speak to me: [number erased]."
What a truly dreadful outlook.
Popular in the Community