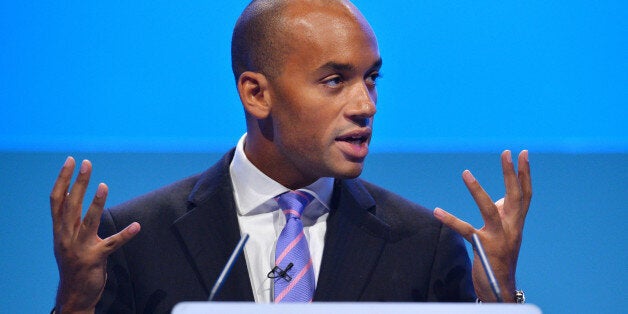 Chuka Umunna has threatened to expose companies that are persistently late paying their suppliers under new Labour plans to crack down on so called business "blue tape".
The shadow business secretary's plan targets practises that hamper start-ups and small firms and hold back growth.
Businesses would be forced to include information about payment records in their annual accounts under new reporting requirements and Labour is looking at naming and shaming the worst offenders.
Plans for an automatic system of sanctions, such as restrictions on the ability of late payers to bid for government contracts, are also being considered but the party, which has previously announced plans to tackle red-tape, insists it will find ways to introduce reforms without ramping up the regulatory burdens faced by business.
As part of the purge on "blue tape", the party will also ask watchdog Ofcom to investigate whether BT and other providers can deliver broadband more quickly to businesses as well as ban energy companies rolling small business customers onto more expensive tariffs.
The plans would be carried out by the Small Business Administration Labour announced earlier this year it plans to set up if it takes power in 2015.
It would work across Whitehall to boost growth by opening up government schemes to small businesses and removing blockages to business expansion.
Umunna said: "To grow our way out of the cost-of-living crisis we need more high-skilled, better paid jobs and more people starting their own business. A key part of this is creating a more entrepreneurial economy, where the practical barriers facing budding business owners and insurgents breaking into new markets are swept aside.
"We will be unremitting in tackling practical barriers to business success wherever they exist and wherever they arise.
The next Labour government, working through our new Small Business Administration, will make boosting competition by reducing barriers to entry to new markets for firms - large and small - a key priority reflected across government.
"As well as a better approach to regulation - so that it is drawn up with the small business and entrepreneur in mind - this means tackling 'blue tape' too, by reducing the hurdles which come from other businesses and empowering best practice where firms make life easier for each other.
"We will make it simpler and more straightforward for businesses to start up, enter new markets and operate successfully, ensuring that no one is held back."
A spokesperson for the Confederation of British Industry said: "Boosting choice and competition in markets is the best way to ensure business and consumers get a good deal and to promote growth. The newly formed Competition and Markets Authority has a critical role here and should operate as an independent body that judges how effectively markets and regulators are working for businesses and consumers – this is not a job for politicians.
"We support efforts to tackle the culture of late payment in the UK. It's unacceptable that many firms are being held back from growing and creating jobs because they are owed thousands of pounds. Greater transparency is the answer, so we're supporting calls for companies to publish their supplier payment policies on a voluntary 'comply or explain' basis."
Related