Argentinean authorities demanded a British cruise liner take down the British flag after it docked in Buenos Aires, according to a Channel 4 News report.
The incident, which has been described by the Foreign Office as an act of "harassment and intimidation", was relayed to the broadcaster by the former head of the Royal Navy, Admiral Lord West, who was travelling as a passenger on board the Queen Victoria at the time.
According to West, the captain of the ship was informed he would face a heavy fine if he refused to take down the red ensign, the flag of Britain's merchant fleet, a move West called an "insult to the nation".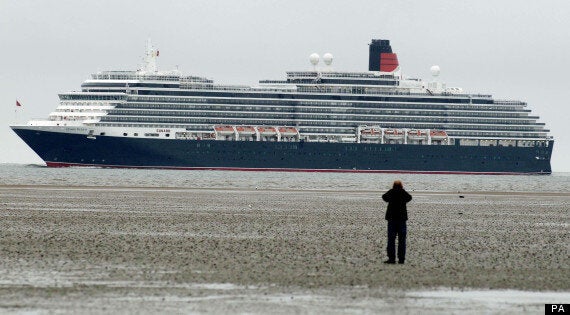 The Queen Victoria sails past Crosby beach before entering the Port of Liverpool in 2010
He said: "After we'd gone round Cape Horn I was at dinner with the captain, and the captain said to me that when they were in Buenos Aires that the ship had basically been threatened with a very punitive fine - about 10,000 US dollars - and also told there would be 'trouble' in inverted commas - not specified - if he didn't take down the red ensign which the ship flies."
The flag demand follows a series of similar minor diplomatic incidents between London and Buenos Aires, played out against the ongoing backdrop of Argentinean claims over the sovereignty of the Falkland Islands.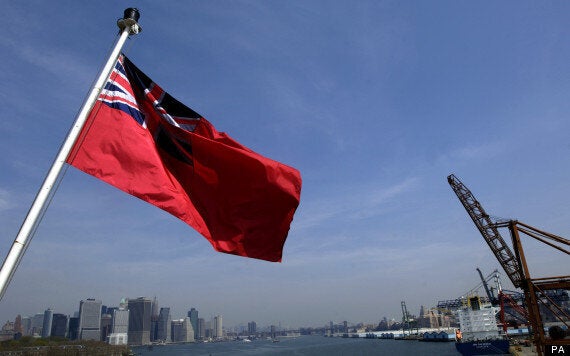 The red ensign, the flag of Britain's merchant fleet
"We condemn any attempts by the Argentine authorities to unnecessarily interfere with the legitimate transit of UK-flagged vessels," said a Foreign Office spokesman. "This appears to be another example of unacceptable harassment and intimidation.
"We robustly defend UK interests against any attempts by the Government of Argentina to disrupt any lawful commercial activity. We are urgently discussing the matter with Carnival UK (Cunard's parent company) and will raise this with the Argentine authorities."
Popular in the Community