But one man has fixated on a particular common figure that may make online dating and shopping at the local supermarket a bit of a challenge: Diablo Delenfer has spent £10,000 slowly transforming himself into a traditional image of the devil.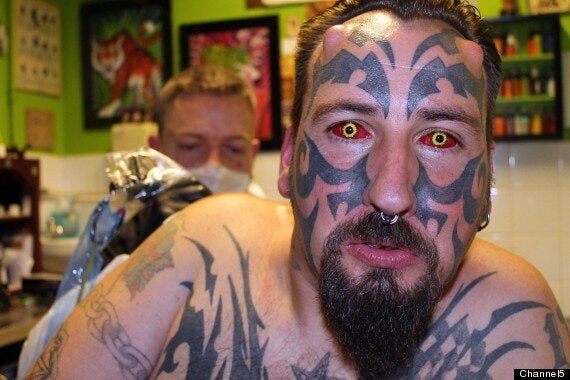 He began with horns - teflon implants that were formed on his forehead, followed by fangs and forking his tongue.
It all also sounds incredibly painful. "One person stands behind you with two clamps," he said, "and literally pulls your tongue out and apart and the other person starts cutting. It's a really bizarre feeling actually."
"You can't be scared of pain if you're Devil Man," says Diablo, and the real kicker is that all these body modifications - due to UK law - have had to be done without anaesthetic.
Despite his appearance, he says that this is about his ideas of body image - it hasn't got anything to do with his religious leanings.
Diablo has said that there have been repercussions that he hadn't thought of before doing this (a no sh*t Sherlock moment if ever we heard one), but that he hasn't given up on love, despite acknowledging it will be hard to meet someone.